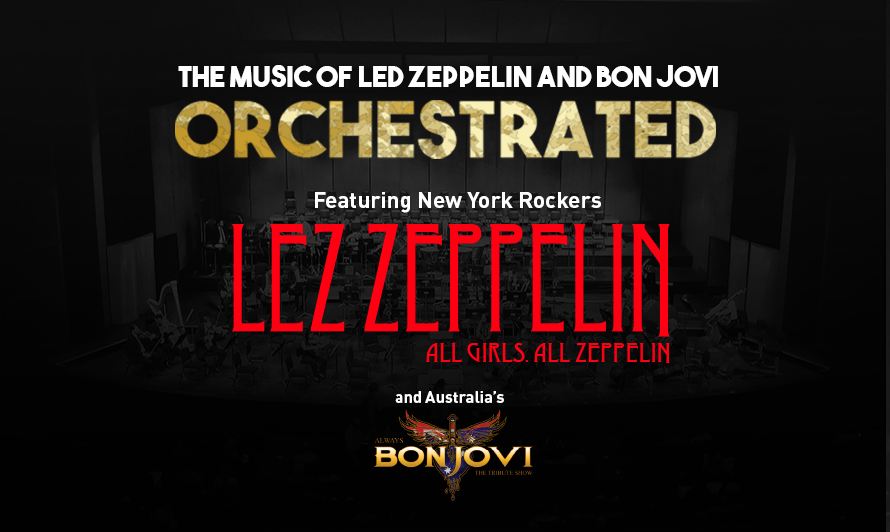 Covid Safe Practices at Lez Zeppelin

MASKS ARE MANDATORY for this event. Please bring your own cloth mask to help reduce waste
ALLOCATED SEATING: patrons must remain at their seat for the duration of the event unless using the venue facilities e.g. bar, toilets. Seating will be in checkerboard format where the seat in front, behind and beside has been left empty to maintain social distancing.
SOCIAL GROUPS: Patrons are requested to arrive and depart in their social groups where possible.
CLOAKROOM UNAVAILABLE. Bags larger than A3 and backpacks will not be admitted into the venue
NO PASSOUTS under any circumstances
CHECK_IN Thebarton Theatre has an issued COVID-19 QR code for its location. Each person visiting the venue must check-in using the QR Code or paper attendance record regardless of relation. Each patron is asked to display the 'Last Check In' screen upon entry, or sign the paper-based register.
 

Please see our Terms & Conditions of Entry before attending Thebarton Theatre.
About Lez Zeppelin
Lez Zeppelin! All Girls All Zeppelin
The Most Powerful All-Female Band in Rock History
playing the music of Led Zeppelin, Orchestrated!

Due to overwhelming demand and sold shows in 2019. New York rockers Lez Zeppelin return to Australian shores in April 2022.

Formed in 2004, LEZ ZEPPELIN is the longest running and most successful Led Zeppelin tribute band in the world, having played the number one rock festival in the world, Bonnaroo! and the coveted Maddison Square Gardens, twice.

They've been featured on BBC, CNN, ABC, CBS, FOX and MTV. They've featured on numerous festival bills, including Hellfest (France), Rockstock (Canada), Concert for Mumbai (India), Beerfest Asia, Download (UK) and Rock on The Range, and over 1000 concerts on every continent for the past 15 years.

With Steph Panes, recognised as the best female rock guitarist on earth and Leesa Squyres as the number one female rock drummer it's no wonder New York Rock magazine SPIN called them The Most Powerful all-female band in rock history and the Guardian of London calling them The Best Tribute Band in the world.
The ultimate compliment came from Jimmy Page himself who when he first attended their performance was compelled to say, "They played the music with such sensual passion and energy I couldn't help but stay all night" and Joe Perry of Aerosmith claiming "I've never heard it done better"

Their inaugural Australian tour saw the group play 12 concerts to rave reviews, one journalist saying, "I've been reporting rock concerts in Melbourne for over 15 years, and I thought I had seen everything, and then this happens!" Whilst one venue owner said it took him 48 hours "To get over it" such was their power!
Marlain Angelides on vocals oozes the sexuality of Robert Plant and with her soaring vocals and high energy performance she certainly has no competitor on the world stage as a rocker, and completing this dynamic group is the versatile musical prodigy Joan Chew, whose frantic stage energy, whilst crossing between the Bass and Keyboards so seamlessly, is infectious, compelling and inspiring.

Lez Zeppelin! All Girls All Zeppelin are coming to get you and if you think this is a gimmick you are very mistaken. 18 years sending audiences into a frenzy around the globe attests to that. Like fans have been saying for years "Ain't no dammed cover band"
Stairway to Heaven, Whole Lotta Love, Rock n Roll, Kashmir, Black Dog
 
Support Band
                 Australia's optimum Bon Jovi Tribute Show
                                      "Always Bon Jovi"
 
No Backing Tracks, No gimmicks, just real authentic rock!
 
This Sydney Rock band delivers the power, passion, and high Energy rock n roll synonymous with the unique Sambora / Bon Jovi combination.
 
A genuine live show which replicates the complete Bon Jovi concert experience, also orchestrated. It is artistically clever, visually pleasing, and vocally exciting.
 
Living on A Prayer, Wanted Dead or Alive, It's My Life, Have A Nice Day, I'm a Cowboy


 
EVENT INFO
Saturday 30 April 2022
Doors 7:00pm
Show 8:00pm

Covid Safe Event
MASKS ARE MANDATORY AT THIS EVENT
Please bring your own cloth mask to the theatre to reduce wastage. Patrons refusing to wear a mask will be evicted from the venue without a refund under the Terms and Conditions of Entry.
All Ages
This event is all ages. All patrons must hold a ticket regardless of age. It is recommended that patrons 15 years of age and under are accompanied by a paying Adult.
Wheelchair/Accessible Seating/Companion Card
For all enquiries please contact the Box Office on
Ph. (08) 8443 5255.
OFFICIAL TICKETS SOLD THROUGH TICKETMASTER ONLY