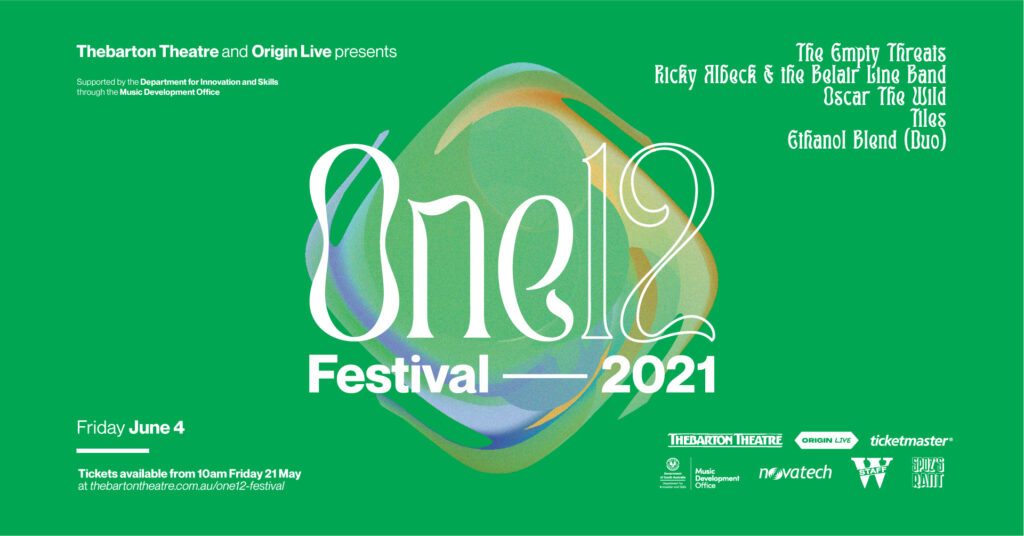 The program kicks off on Friday 4 June featuring The Empty Threats, Oscar the Wild, Ricky Albeck & The Belair Line Band, Ethanol Blend Duo and Tiles.

Bringing you a mix of folk, indie pop and rock, this incredible line up will have you grooving and falling in love with these locals.
About One12 Festival
Presented by Thebarton Theatre and Origin Live, the One12 Festival is a new annual , all-ages music festival giving local SA artists the opportunity to perform on the iconic Thebby stage.

The festival is supported by the South Australian Government's Music Development Office.

The inaugural One12 Festival will see 22 Adelaide bands perform across 5 nights this June, showcasing the incredible talent we have in SA.

Each show will be recorded, filmed and streamed providing content for emerging artists to grow their social media presence and demonstrate Thebby's world-class streaming technology.

Check out the line ups of local artists featured in the program:
This event was made possible thanks to the support of the Music Development Office, Department of Innovation and Skills and the Government of South Australia.
About the Line-Up
THE EMPTY THREATS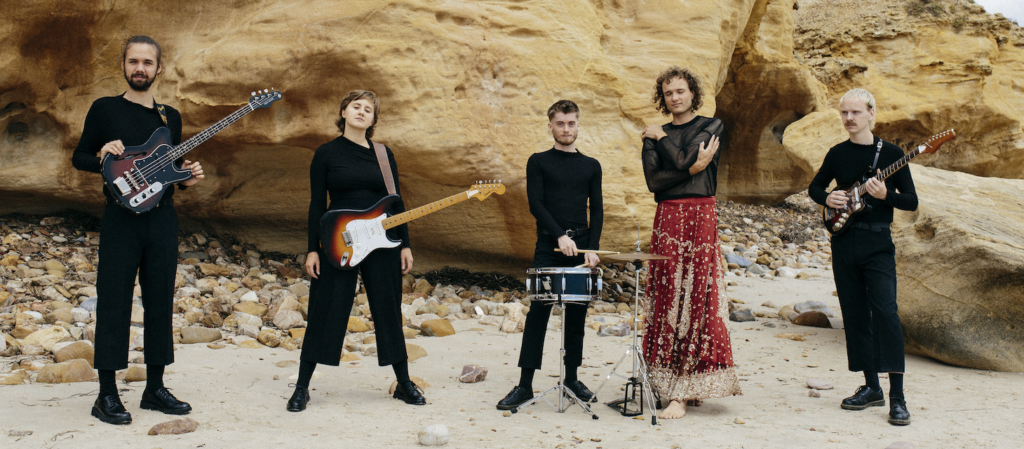 The Empty Threats are an alluring 5-piece alternative psych-rock band from Kaurna Land/Adelaide in South Australia. With a perfect blend of influences from Tame Impala, Joy Division, Pond, and INXS, perfectly rounded out with a subtle King Gizzard aftertaste, the band have rapidly gained popularity for their captivating and unique live performance, and are a cornerstone live act amongst the Adelaide music community.

Despite the challenges of 2020, in the past 12 months alone they have played numerous sold-out hometown shows and have previously shared the stage with Methyl Ethyl, A Swayze & The Ghosts, The Babe Rainbow, Mild Life and many more.
OSCAR THE WILD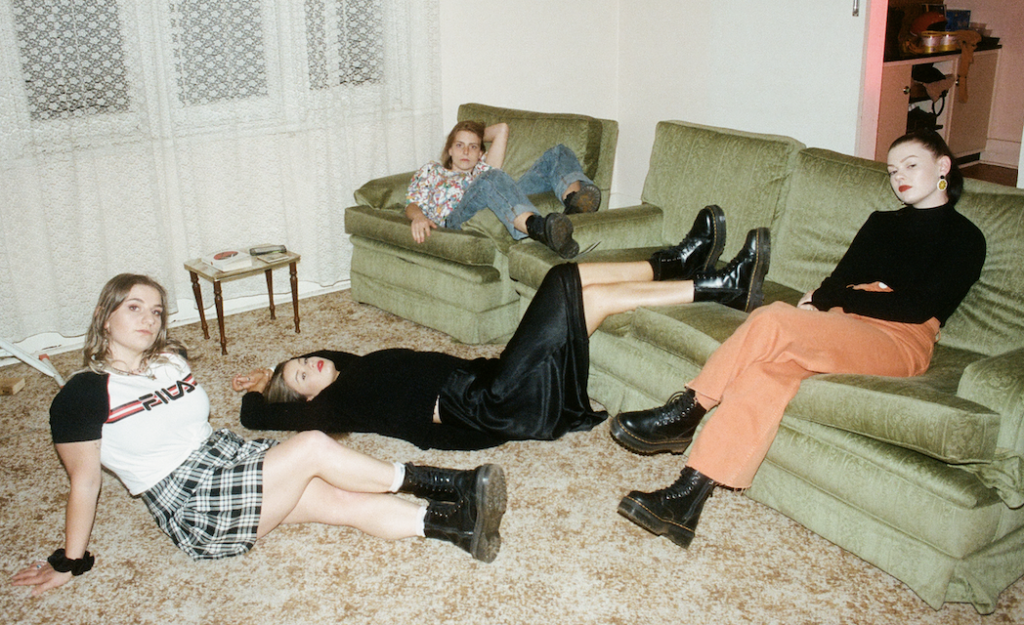 Since their inception in early 2018, Oscar the Wild have played their way into the hearts of punters around Adelaide. Quickly making a name for themselves, the four girls have had three massive years together and show no signs of slowing down anytime soon. Their eclectic blend of indie rock and grunge with a sprinkle of jazz has struck a chord with people in their hometown, as has their larger than life stage presence.

Throughout 2020, they have been forced to take a break from their relentless gigging schedule around Adelaide, which has given them the time to really focus on their songwriting and the sound they want to put out into the world.

They haven't completely let the pandemic get the better of them, with the band now sporting a slightly revised line-up, look, and a new single, out in July 2021.
RICKY ALBECK & THE BELAIR LINE BAND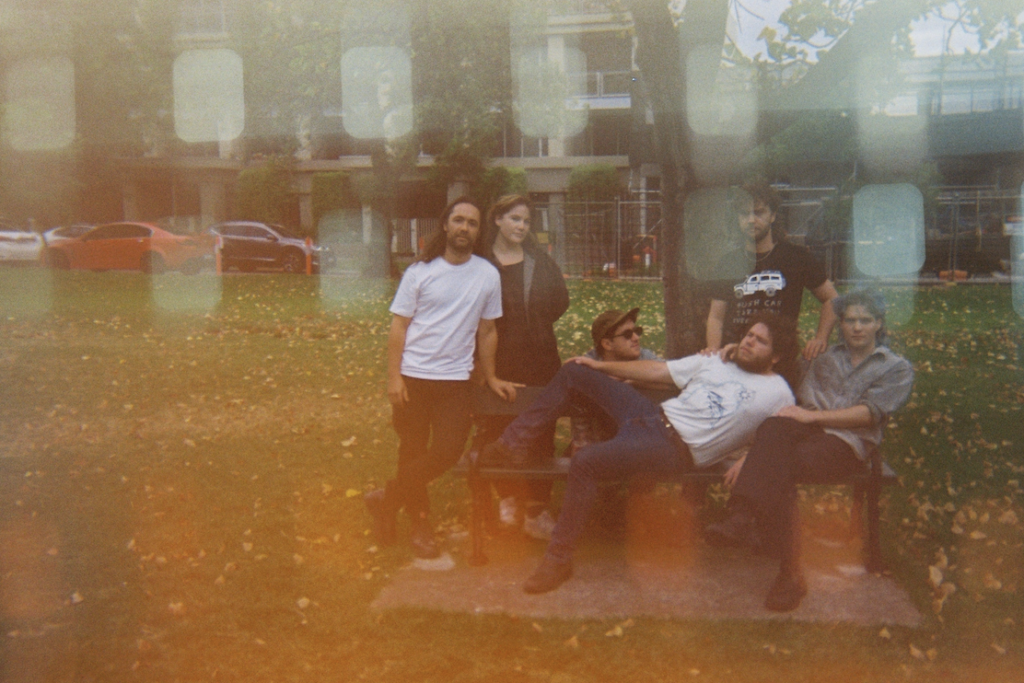 Ricky Albeck & The Belair Line Band is a 5 piece "post pub rock" band from Adelaide. The sound is likened to Alternative Country, Folk and Indie music, taking influence from acts such as Bill Callahan and Father John Misty, while paying respects to greats such as Neil Young and Bob Dylan. They have an electrifying, engaging live show that is not to be missed.
TILES
Tiles are an understated dream-pop duo from Kaurna Land/Adelaide in South Australia. Taking influences from artists such as Alvvays, Fazerdaze, Hatchie, Jay Som and plenty of the honesty and vulnerability of Snail Mail, Tiles have blown on to the local scene in their short history, racking up accolades on the live stage and on streaming platforms.

Forming in 2020, despite a global pandemic, Tiles have had the chance to play alongside some local heroes and some strong interstate acts, Bakers Eddy (Vic), Cry Club (Vic), Towns, Dress Code and more. The duo blew onto the live music scene in late 2020 by playing consecutive shows to sold-out crowds at the Gov, cementing their reputation as a strong dreamy act from the early stages of the band.

What began as a second outlet for guitarist and producer Matt Schultz has now been refined through the collaboration with singer-songwriter Katie Pomery. Both Matt and Katie are heavily ingrained in the Adelaide music scene playing in and collaborating with a number of bands across the scene, including The Empty Threats, Saint Jacques, Cat Lucky, Bromham and more.

Tiles have ticked off some major milestones in their first year as a band, releasing their second single through Part Time Records as part of their Singles Club program, reaching #13 on Play Pause Play's Heaps Good 50 countdown, included as Artist Spotlight on Triple J Unearthed, and being added to some major editorial playlists on Apple Music.
ETHANOL BLEND DUO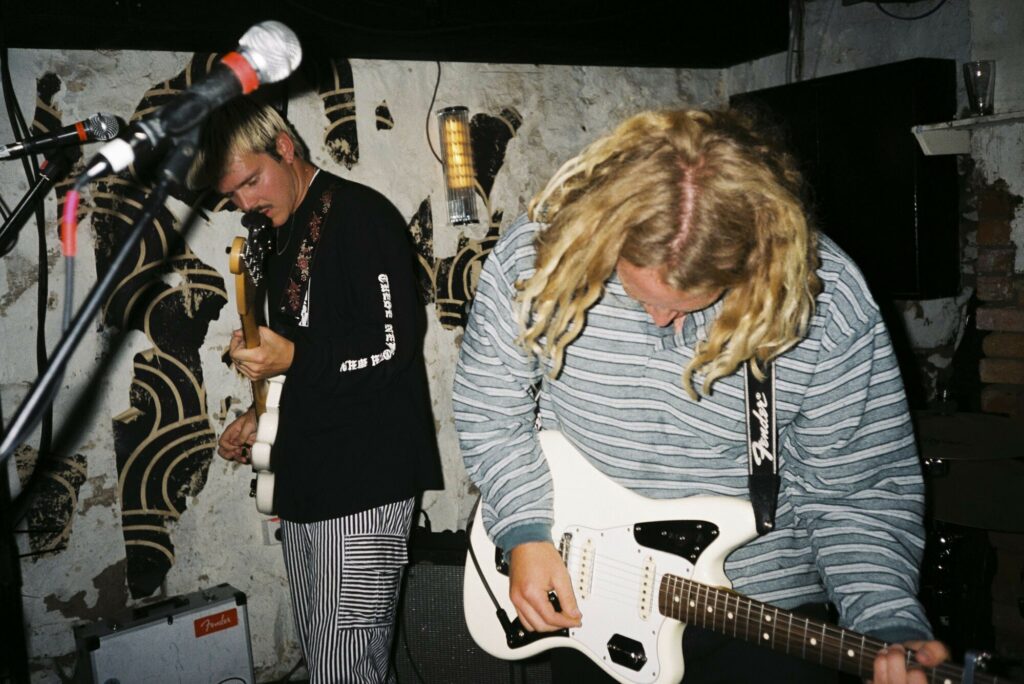 Ethanol Blend started off as the solo project of South Australian local Jack Stokes aka Slippery Sloth. The project has now ripened into a band dynamic with good friends Dale, Zack and Alex. The band takes influence from range of different genres and bands such as The Smiths, DIIV, Rolling Blackout Coastal Fever and Beach Fossils.

The band have supported the likes of:
– Skegss @ Thebarton Theatre
– Bad//Dreems @ The Gov
– Pist Idiots + Ruby Fields @ Lion Arts
Covid Safe Practices at Thebby Local
◽️ UNALLOCATED SEATING: patrons must remain seated in their seat for the duration of the event unless using the venue facilities e.g. bar, toilets. Seating will be in checkerboard format where the seat in front, behind and beside has been left empty to maintain social distancing.
◽️ SOCIAL GROUPS: Patrons are requested to arrive and depart in their social groups where possible.
◽️ CLOAKROOM UNAVAILABLE. Bags larger than A3 and backpacks will not be admitted into the venue
◽️ NO PASSOUTS under any circumstances
◽️CHECK IN Thebarton Theatre has an issued COVID-19 QR code for its location. Each person visiting the venue must check-in using the QR Code via the mySA GOV App or paper attendance record regardless of relation. Each patron is asked to display the 'Last Check In' screen upon entry, or sign the paper-based register.

Please see our Terms & Conditions of Entry before attending Thebarton Theatre.
EVENT INFO
Friday 4 June 2021
Doors 7pm
Show 8pm
Children's Policy
This event is all ages. It is recommended that patrons 15 years of age and under are accompanied by a paying Adult.
Wheelchair/Accessible Seating/Companion Card
For all enquiries please contact the Box Office on
Ph. (08) 8443 5255.
OFFICIAL TICKETS SOLD THROUGH TICKETMASTER ONLY