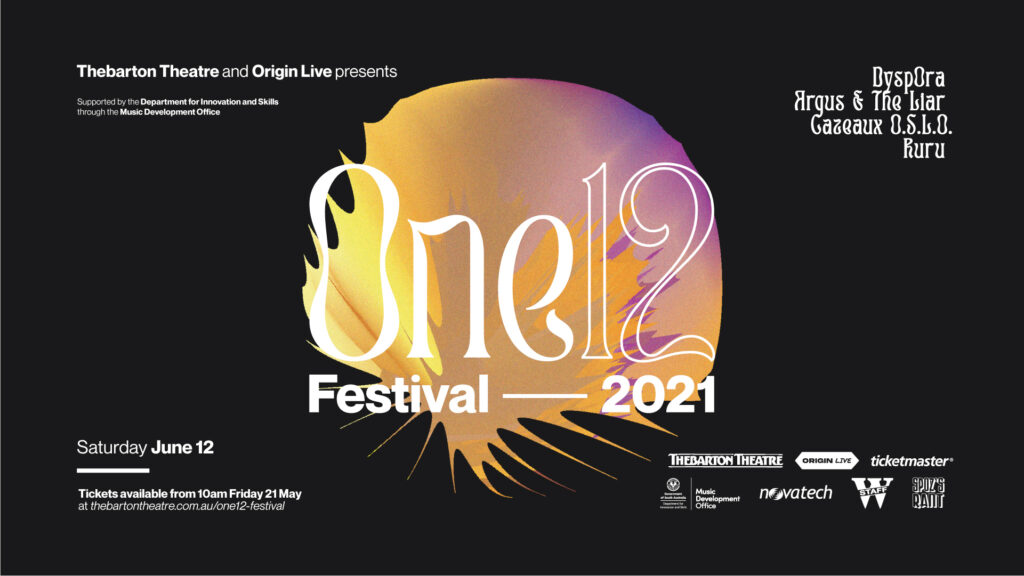 About the One12 Festival
Presented by Thebarton Theatre and Origin Live, the One12 Festival is a new annual , all-ages music festival giving local SA artists the opportunity to perform on the iconic Thebby stage.

The festival is supported by the South Australian Government's Music Development Office.

The inaugural One12 Festival will see 22 Adelaide bands perform across 5 nights this June, showcasing the incredible talent we have in SA.

Each show will be recorded, filmed and streamed providing content for emerging artists to grow their social media presence and demonstrate Thebby's world-class streaming technology.

Check out the artists featured in upcoming One12 shows:
Friday 18 June
Hey Harriett
Seabass
Stabbitha & The Knifey Wifeys
Bitchspawn
Friday 25 June
Sons of Zoku
Rocky's Pride & Joy
Kitchen Witch
Dirty Pagans
This event was made possible thanks to the support of the Music Development Office, Department of Innovation and Skills and the Government of South Australia.
About the Line Up
DYSPORA
Gabriel 'DyspOra' Akon is an award-winning Hip-Hop recording Artist, Sonic Activist, Poet & founder of the playback 808 Kingdom. The nomadic troubadour was born in South Sudan and raised across various locations in East Africa until his family migrated to the South Australian city of Adelaide.

After spending his formative years in a Refugee camp in Kenya, DyspOra saw music as a key tool in breaking down cultural, lingual and racial barriers which led him to begin writing poetry at the age of 12 & had graduated to writing rhymes by the time he was in high school. He began releasing weekly freestyle videos on YouTube in early 2010 and it was during these sporadic sessions with local producers Luke iLL and Meta Beats where he was inspired to create the playback 808 imprint and began recruiting team members and future label mates.

Known for his sonic activism and dynamic lyrical abilities, DyspOra's musical roots can be traced to various cultural soundscapes. The Playback 808 founder is the current ambassador for the Timpir Foundation which provides education to more than 1400 Children in South Sudan. DyspOra has been featured in publications such as Swampland, VICE, Complex and global advertising agency 72 And Sunny's book on Modern Australia. His story has been told on ABC news, SBS & Rolling Stone magazine and was recently named the 2017 best male artist at the South Australian music awards after a captivating performance of his single Open Road with Elsy Wameyo. The 25-year-old has performed at major events including Clipsal 500, Listen Out Festival, Root Down Festival, Miss Africa, Groovin The Moo, Scouted festival & Sanaa festival. These performances have allowed him to share the stage with Skepta, Skrillex, Paul Kelly, Hilltop Hoods, Amine, HorrorShow, Seth Sentry, Thundamentals, Funkoars, Kerser, Masego and Man Made Mountain. DyspOra is preparing the release of his long awaited 'AUSTRALIEN' project in March 2019.
ARGUS & THE LIAR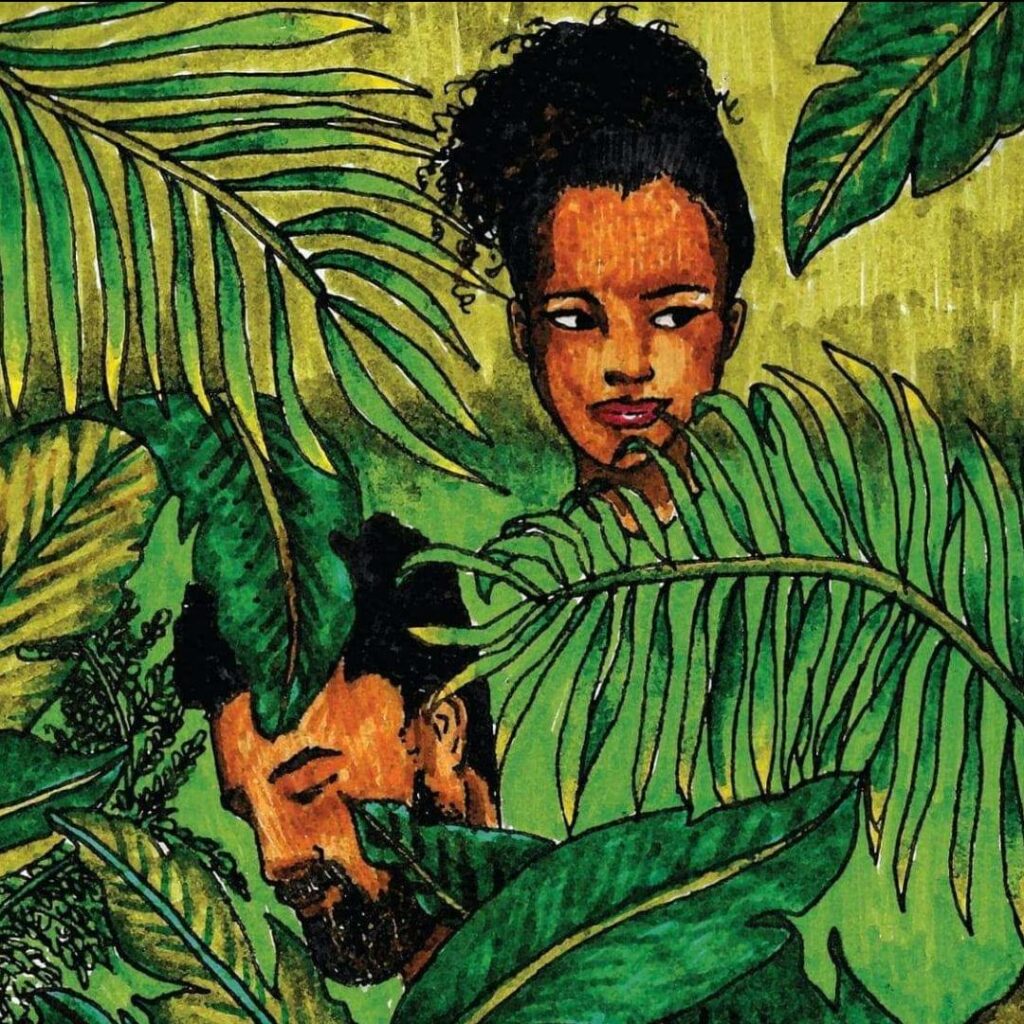 Argus and The Liar was formed by the laconic Duigan siblings in Adelaide and has now grown into a hip hop collective spanning three states, encompassing various influences and genres. Argus works with many South Australian and interstate musicians and artists to spread messages of social justice and political action through artistic expression. Argus have played Scouted festival and headlined shows at the Adelaide Fringe for the last few years. Argus released their debut EP 'Black Bean' in 2019, which was nominated for a SA music award and are working on a new EP which they plan to release in September 2021.
RURU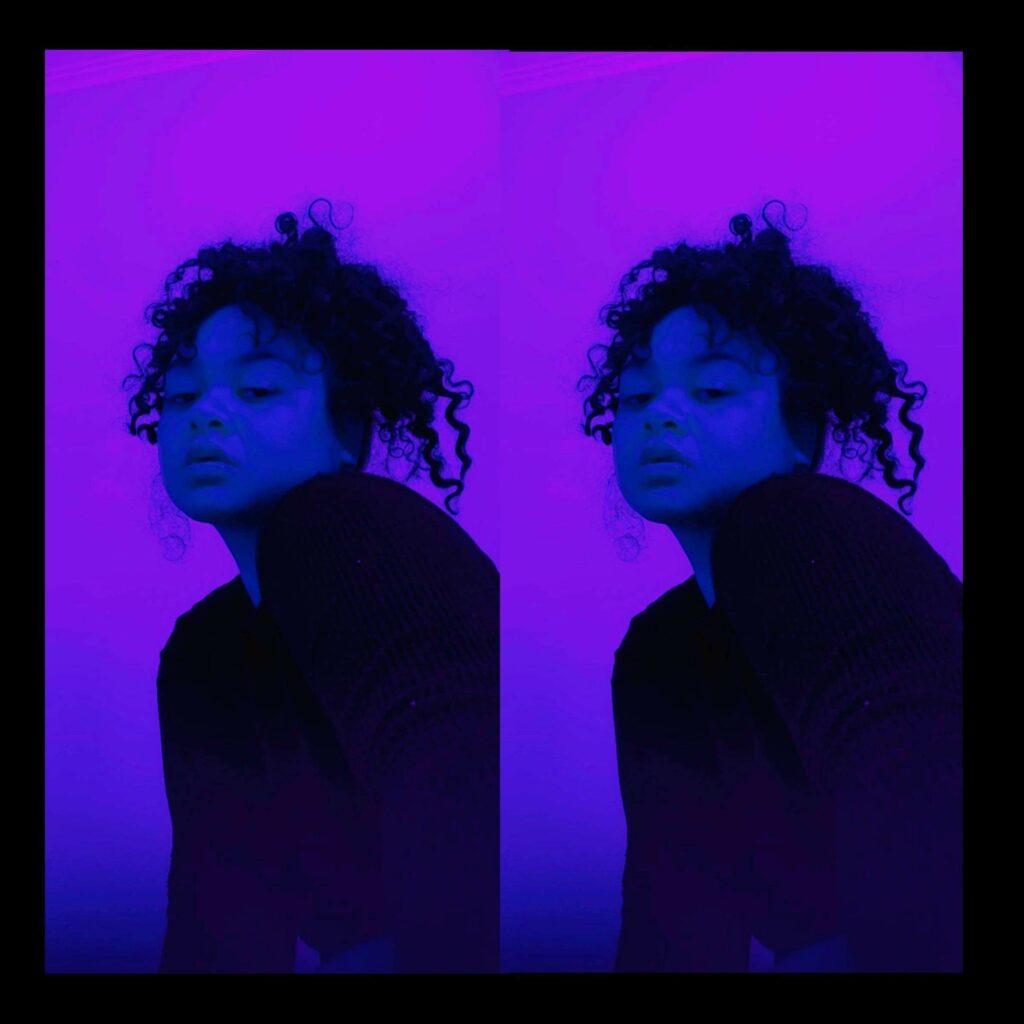 Ruru.432 is a wahine underground artist hailing from Aotearōa New Zealand, currently based on Kaurna Country.

Her music reflects love, light & healing paired with a murderous band of OG's including Funkwig of social change on bass, Will Formato on Drums and Cam Destino on keys.

Ruru.432 sets the tone with influences from A Tribe Called Quest, Sade and Outcast to take the listener on a smooth soul journey through the underground.

Her first release Moonloops is available exclusively on 7" vinyl and cassette and has already gained praise from Quest Love of the Roots at Okay Player. The second release "Reap" due to drop in July through Drip Down Records is the second instalment in a trio of tapes set to be released to the public in completion at the end of the year.
CAZEAUX O.S.L.O.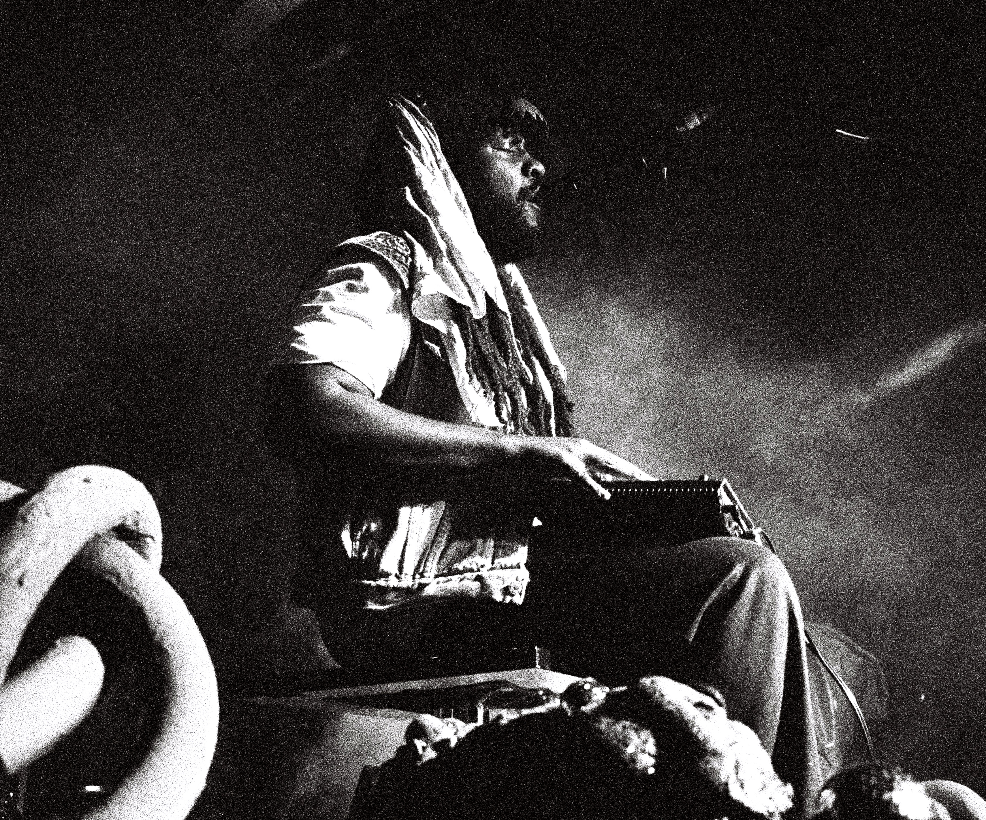 Cazeux O.S.L.O. is a California-born and bred producer, poet and DJ. While some may be familiar with his involvement as the main vocalist in the Melbourne-based Hiphop groups SO.Crates and Man Made Mountain, on the solo-dolo mission Cazeaux O.S.L.O. delves deep into the mellow, spontaneous, meditative space that beats and raps provide to a dedicated student of Hiphop culture content with connecting the dots in his own time and on his lonesome.
Covid Safe Practices at One12 Festival
◽️ UNALLOCATED SEATING: patrons must remain seated in their seat for the duration of the event unless using the venue facilities e.g. bar, toilets. Seating will be in checkerboard format where the seat in front, behind and beside has been left empty to maintain social distancing.
◽️ SOCIAL GROUPS: Patrons are requested to arrive and depart in their social groups where possible.
◽️ CLOAKROOM UNAVAILABLE. Bags larger than A3 and backpacks will not be admitted into the venue
◽️ NO PASSOUTS under any circumstances
◽️CHECK IN Thebarton Theatre has an issued COVID-19 QR code for its location. Each person visiting the venue must check-in using the QR Code via the mySA GOV App or paper attendance record regardless of relation. Each patron is asked to display the 'Last Check In' screen upon entry, or sign the paper-based register.

Please see our Terms & Conditions of Entry before attending Thebarton Theatre.
EVENT INFO
POSTPONED
Postponed Event
All tickets remain valid for the new dates. Once those dates are announced, if you cannot attend, you will be entitled to a refund from your point of purchase, subject to some processing conditions.
Children's Policy
This event is all ages. It is recommended that patrons 15 years of age and under are accompanied by a paying Adult.
Wheelchair/Accessible Seating/Companion Card
For all enquiries please contact the Box Office on
Ph. (08) 8443 5255.
OFFICIAL TICKETS SOLD THROUGH TICKETMASTER ONLY