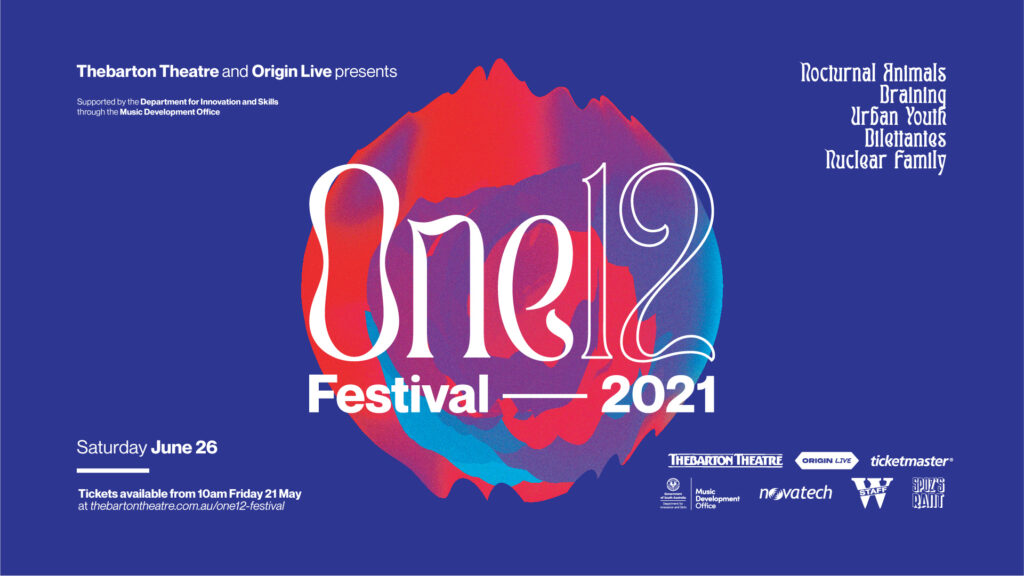 Nocturnal Animals, Draining, Nuclear Family, Urban Youth & Dilettantes will be finishing our program with a night of indie, rock and punk vibes.
About One12 Festival
Presented by Thebarton Theatre and Origin Live, the One12 Festival is a new annual , all-ages music festival giving local SA artists the opportunity to perform on the iconic Thebby stage.

The festival is supported by the South Australian Government's Music Development Office.

The inaugural One12 Festival will see 22 Adelaide bands perform across 5 nights this June, showcasing the incredible talent we have in SA.

Each show will be recorded, filmed and streamed providing content for emerging artists to grow their social media presence and demonstrate Thebby's world-class streaming technology.

Check out the artists featured in upcoming One12 shows:
Friday 18 June
Hey Harriett
Seabass
Stabbitha & The Knifey Wifeys
Bitchspawn
Friday 25 June
Sons of Zoku
Rocky's Pride & Joy
Kitchen Witch
Dirty Pagans
This event was made possible thanks to the support of the Music Development Office, Department of Innovation and Skills and the Government of South Australia.
About the Line Up
NOCTURNAL ANIMALS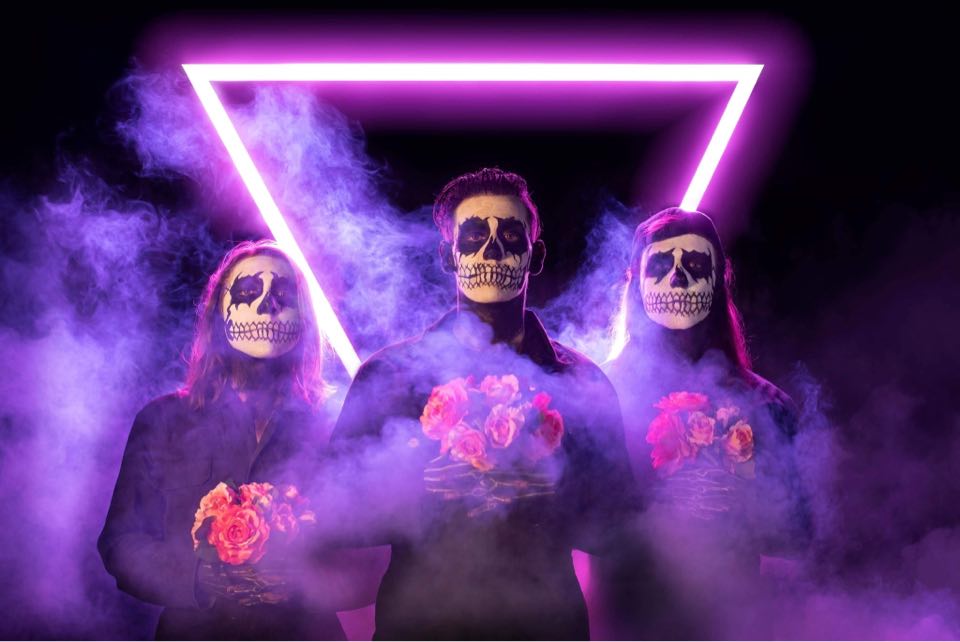 While you're sleeping this thematic alt-rock/punk act out of Adelaide are wide awake blasting out tunes.

Formed in 2019, Nocturnal Animals came about from the ashes of two previous bands (Chasing Claire & Baja Bleeders). The three skeleton boys came together to form a new band, new music and have a new start.

2020 saw the band kick into gear, releasing four singles and closing the year out in the anthemic single 'SFOS'.

2021 shows no signs of slowing down as the skeleton boys kick the year off with the release of 'Articuno Makes Waves'. The skeleton boys dedicate themselves day and night to their love of music and creating. Come on the journey with them.
DRAINING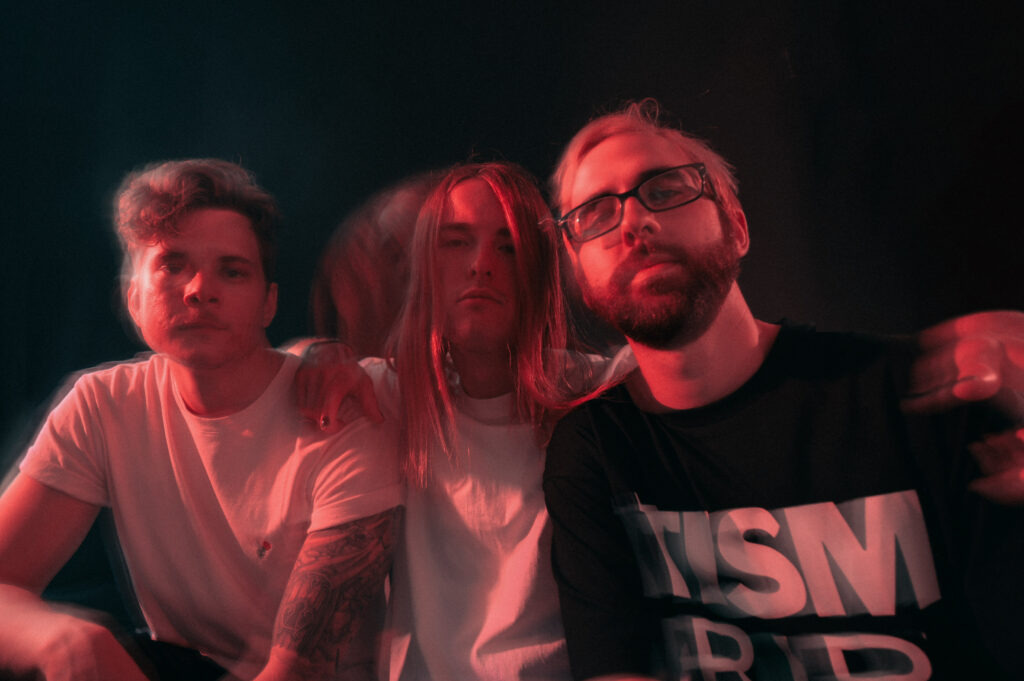 DRAINING are an alternative band from Adelaide, Australia. Drawing influences from genres such as shoegaze, dream pop & post-punk, the band has been refining and experimenting with their sound. Their debut album 'don't you want to feel something different?' reflects their 3 year-long progression. By mixing in dreamy, and dark elements they have created a brooding sound of their own, with a hint of punk aggression and wall of fuzz to create an album full of angst, anger, loss, anxiety & sorrow.

Thanks to inspiration from Death Bells, Nothing, Whirr, and Turnover, the band formed in 2017 and have released one self titled EP, two singles, and now their debut album. DRAINING have already toured through Melbourne, Sydney, Brisbane, and wish to push further, achieve more and reach new audiences.

With a hefty amount of shows under their belt, they have played alongside bands such as Death Bells (US), Blush Response, Lowtide (Melb), Half/Cut (Melb), Shady Nasty (Syd), Ultra Material (Bris), Paradise Club, Terra Pines (Bris), Towns, and Colourblind.

why wouldn't you want to feel something different, when it's all you've been feeling?
NUCLEAR FAMILY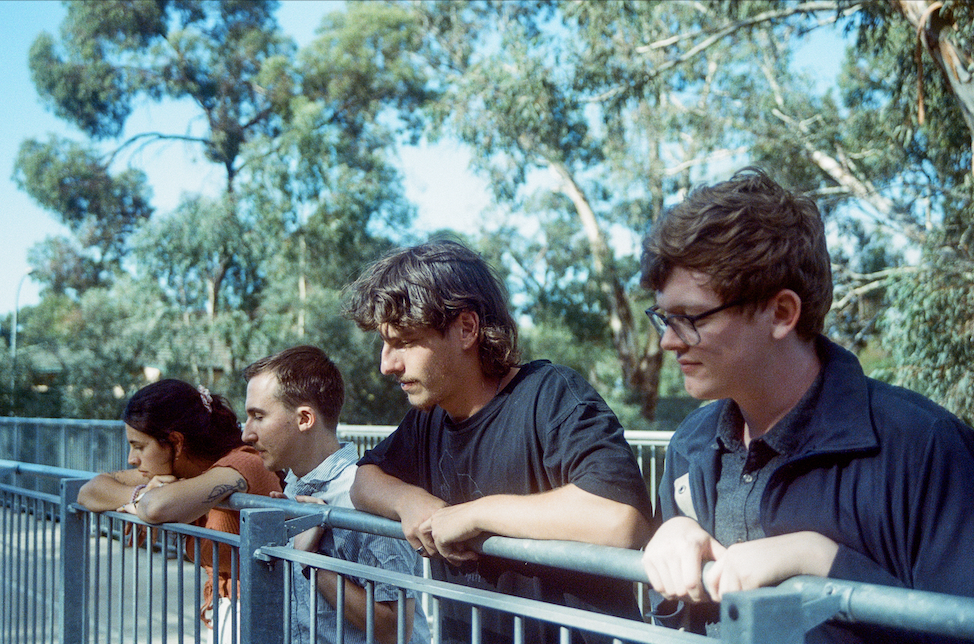 Nuclear Family is a four-piece indie emo rock band that performs introspective songs about identity and personal growth. With a focus on clean, texture-driven songwriting, their live shows aim to honour the spirit of their songs about feeling. Their debut double single will be released this July, with an LP coming later this year.
URBAN YOUTH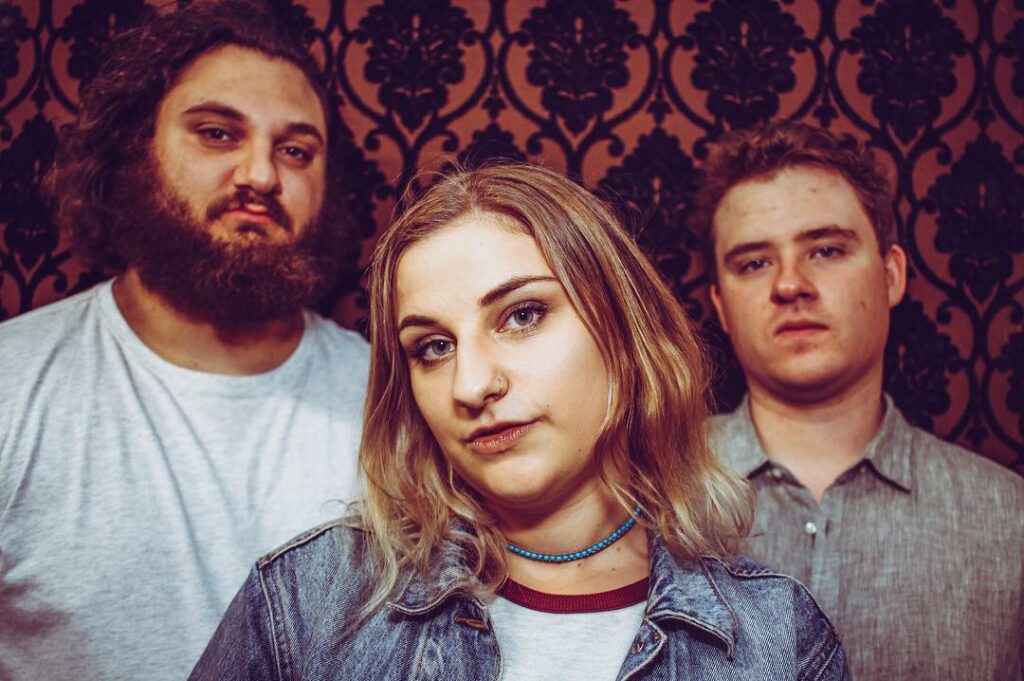 Urban Youth are a three piece indie-rock/shoegazing band from Adelaide, South Australia.

Infused with dreamy melodies and sharp edged guitars – underpinned by a subtle atmospheric haze, Urban Youth have developed their own distinctive co-lead vocal dynamic that blends in seamlessly amongst layers of thick fuzz and reverb. Harkening back to the sound of 90's shoegaze and 80's post-punk, the trio have been able to craft a live sound that evokes fragility, power and sincerity – all in equal measure.
DILETTANTES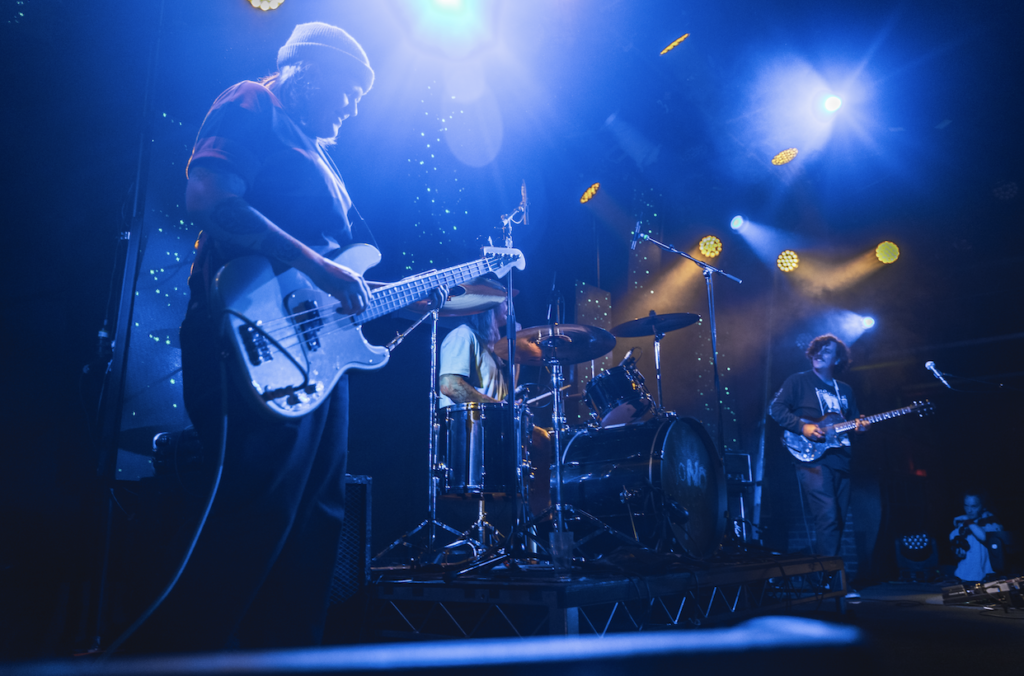 True to Adelaide's genre blending tradition, Dilettantes are loud, and they're upset. Want Layers of shimmering noise, fuzzed out sludge and ear splitting drums? They've got what you need.
Covid Safe Practices at One12 Festival
◽️ UNALLOCATED SEATING: patrons must remain seated in their seat for the duration of the event unless using the venue facilities e.g. bar, toilets. Seating will be in checkerboard format where the seat in front, behind and beside has been left empty to maintain social distancing.
◽️ SOCIAL GROUPS: Patrons are requested to arrive and depart in their social groups where possible.
◽️ CLOAKROOM UNAVAILABLE. Bags larger than A3 and backpacks will not be admitted into the venue
◽️ NO PASSOUTS under any circumstances
◽️CHECK IN Thebarton Theatre has an issued COVID-19 QR code for its location. Each person visiting the venue must check-in using the QR Code via the mySA GOV App or paper attendance record regardless of relation. Each patron is asked to display the 'Last Check In' screen upon entry, or sign the paper-based register.

Please see our Terms & Conditions of Entry before attending Thebarton Theatre.
EVENT INFO
Saturday 26 June 2021
Doors 7pm
Show 8pm
Children's Policy
This event is all ages. It is recommended that patrons 15 years of age and under are accompanied by a paying Adult.
Wheelchair/Accessible Seating/Companion Card
For all enquiries please contact the Box Office on
Ph. (08) 8443 5255.
OFFICIAL TICKETS SOLD THROUGH TICKETMASTER ONLY