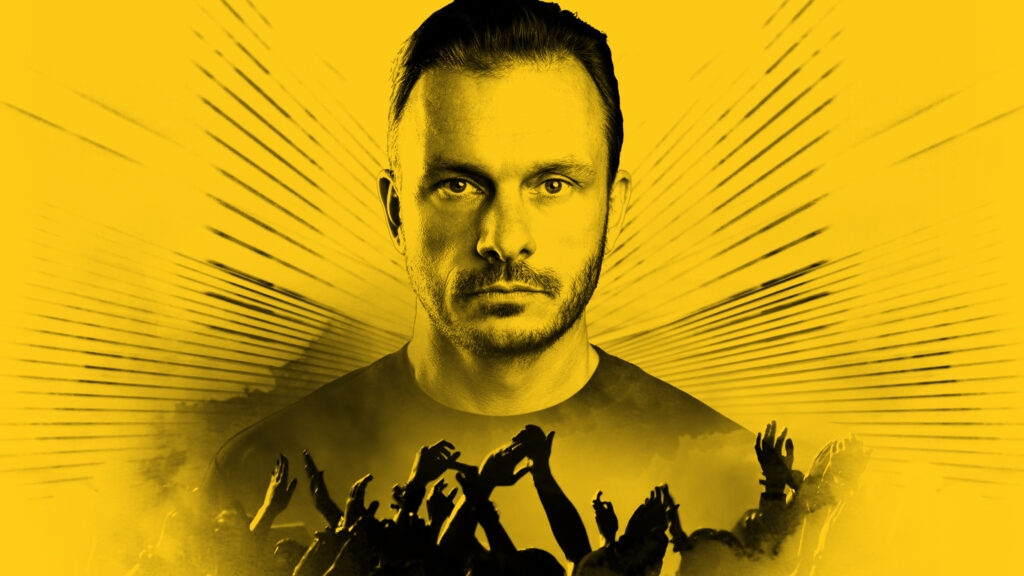 Covid Safe Practices at Andy C:

Event Conditions are Subject to change dependent on COVID guidelines & regulations at the time of the event.

View Covid Safe Measures here:
https://thebartontheatre.com.au/covid-safe-practices/


ANDY C & TONN PIPER

There are DJs – and then there is Andy C. It's been five long years since his last visit. Five years of listening to the Executioner's mixes, online or ripped from treasured old CDs. Five years of watching videos of him tearing up nightclubs and festivals in faraway places.

Adelaide was once one of the biggest drum and bass cities in Australasia; tours would be based around our town. Milestones in the storied history of drum and bass have taken place in this city. Many of those moments have featured the greatest of them all, Andy C.

It started in the '90s in some messy, dark nightclubs. Andy played one of the first ever Big Dog Records parties.

In the early 2000s Andy C unleashed on some outdoor raves, never to forget the time he made the fourth floor of Union House at Adelaide Uni shake like it had never had before. I was genuinely frightened the building would not cope as pieces of the ceiling fell around the turntables.

There was a famous Andy C vs Carl Cox gig at West Beach, a line-up never to be repeated. A hot Australian summer day with two of the titans of DJing serving it up, oh my. The loudest noise from the crowd was for Andy in case you were wondering…

New Year's Eve in the Old Queens Theatre, just as Pendulum were breaking through, they played warm up for Andy C. What a privilege it was to have Pendulum and Andy play in Adelaide on NYE.

New Year's Day at Play at the Old Adelaide Gaol – now that saw some scenes, headlined by Andy C of course. We weren't to know it, but that was the last time we had a drum and bass event of scale outdoors.

A list of Andy C's Adelaide gigs isn't complete without mentioning his many outings on the main stage of the old HQ on West Terrace, flexing the big Novatech rig. Sound systems like that are made for drum and bass – the engineers need to make sure their work will cope with the punishment that only drum and bass can administer – and when Andy C steps up… it's on.

Finally, two years into a pandemic, we're opening up and in for a treat as Andy C heads to Adelaide's legendary Thebarton Theatre for the very first time on Thursday 19 May. There a big fat beast of a sound system awaits. The owners of Novatech just happen to be drum and bass fans from the old days. This gig is not about money for them, it's about honouring the great man and the music they love. Stand by for your chest to shake, moved by crystal clear beautiful, powerful basslines.

Five. Long. Years. Together, we will write a new chapter into the story of Adelaide drum and bass. It's time for you to put your name into the book. It's time for AAAAAANDDYYYY CCCCCC!

Bring the sounds of the Executioner.







 
EVENT INFO
Thursday 19 May 2022
Doors: 7:00 PM




Children's Policy
It is recommended that patrons are 16+ years of age.
Wheelchair/Accessible Seating/Companion Card
For all enquiries please contact the Box Office on
Ph. (08) 8443 5255.
OFFICIAL TICKETS SOLD THROUGH TICKETMASTER ONLY