SUPPORTING LOCAL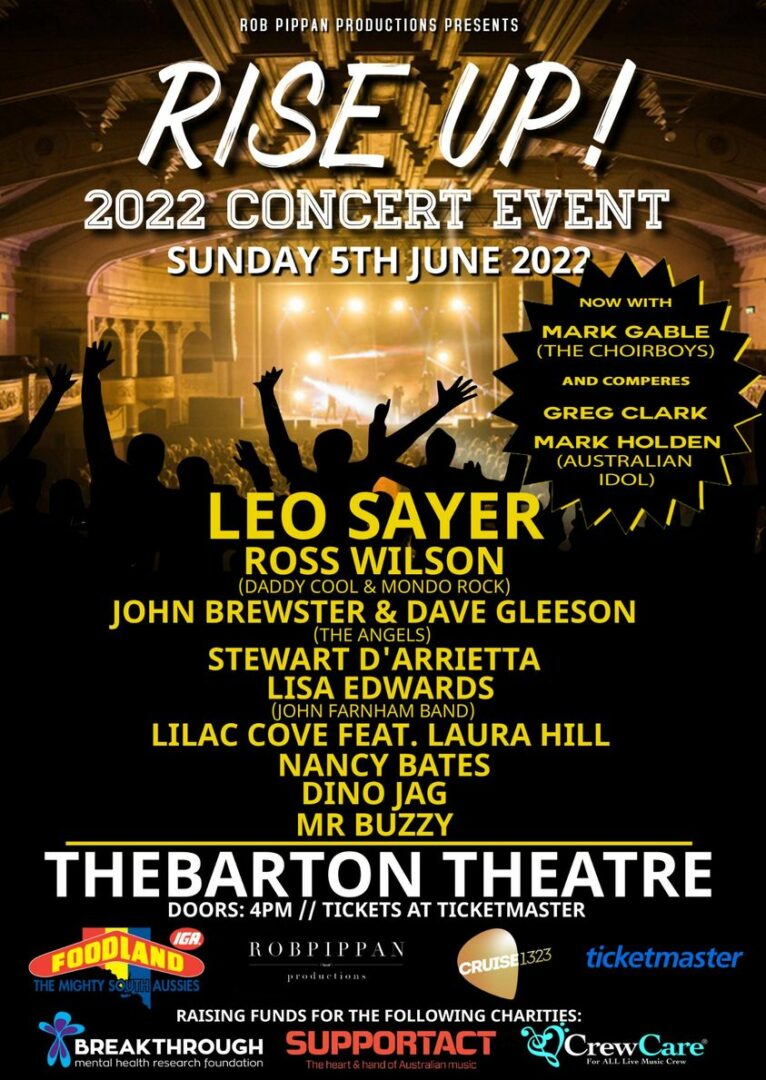 6/22

We were priveledged to be a part of the Rise Up Concert. On the line up was Leo Sayer, Ross Wilson, John Brewster and Dave Gleeson (from the Angels ), Stewart D'Arrietta, Lisa Edwards from John Farnham Band, Mark Gable (from the Choirboys), Dino Jag, Mr Buzzy, Nancy Bates and Lilac Cove feat. Laura Hill – with Greg Clark and former Australian Idol judge and SA music icon Mark Holden as guest compares.

All proceeds after costs went to SA chapters of Support Act, Crew Care and Break Through Mental Health Research Foundation.


RESTRICTIONS LIFTED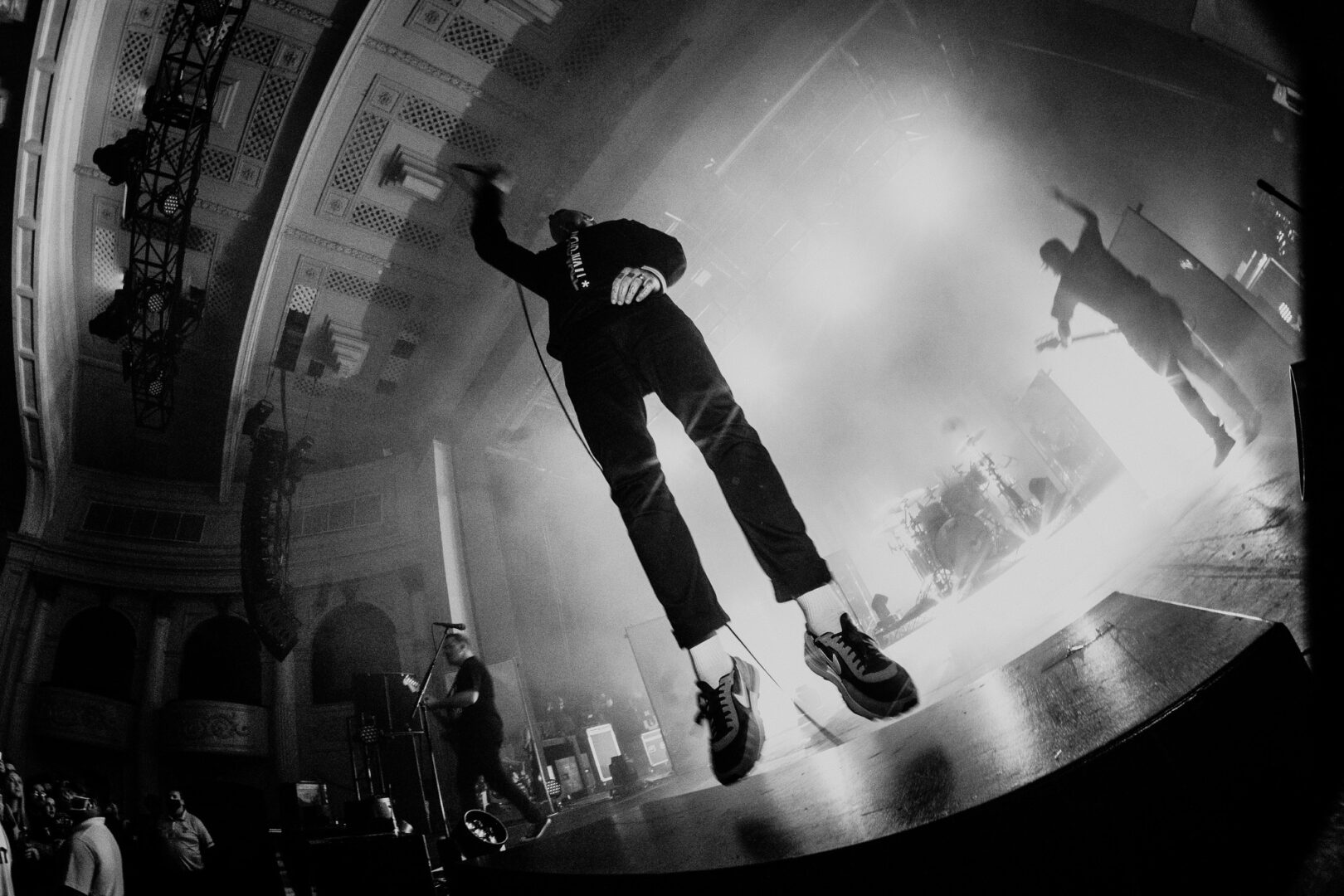 3/22

We are ecstatic to announce South Australia is set to scale back its COVID-19 restrictions.
All density limits will be lifted, including caps on home gatherings, from 12.01am on Saturday.
Restrictions on singing and dancing will also be removed.


ONE12 SUPPORTED BY THE DEPARTMENT FOR INNOVATION AND SKILLS THROUGH THE MUSIC DEVELOPMENT OFFICE

12/21

We are so grateful to still be here! Shows are starting to come back now the COVID-19 restrictions have eased and fortunately National and International touring has resumed.   

The funding from State Government has made this possible. Without this support, we would have had to close down and the concerts would have gone elsewhere.  We really appreciate being open again and having artists and patrons once again stream in.

Also due to this funding we were able to PROVIDE paid opportunites to several local artists, bar staff and promoters with the in house One12 concert series that ran over five consecutive weeks in June. This festival series was a success and was supported by the South Australian Government's Music Development Office.



ANNOUNCING THE ONE12 FESTIVAL
20/05/2021
Thebarton Theatre and Origin Live are excited to announce the launch of a new annual all-ages music festival supporting local SA musicians – One12 Festival.

For the inaugural One12 Festival in June 2021, 22 emerging artists across 5 nights will showcase the incredible local talent in SA hosted at the iconic Thebarton Theatre.

The festival is supported by the South Australian Government's Music Development Office.

The One12 Festival helps local artists get back on stage, provides a great night out for patrons who have been missing the thriving live-music scene in Adelaide and supports Thebby to get back on her feet in an uncertain time of live entertainment.
Check out the line-up below!

The One12 Festival
Friday 4 – Saturday 26 June 2021
Tickets on sale now!


MASKS ARE MANDATORY FOR SOME EVENTS AT THEBARTON THEATRE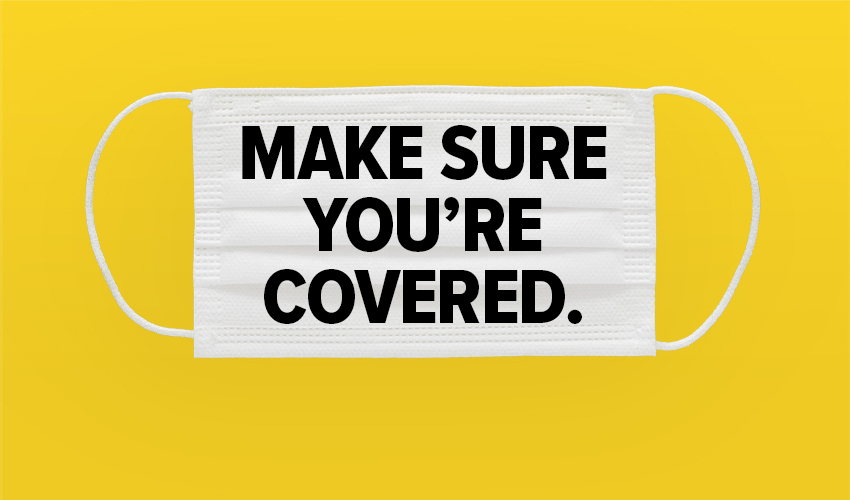 22/04/2021
Thebarton Theatre and SA Health have worked together to update our Covid Management Plan so you can enjoy live entertainment again in a Covid -Safe environment.

Masks will be mandatory for the following shows:
– The Veronicas
– Urzila Carlson
– Elvis: If I Can Dream
– Cosentino Deception
– Sooshi Mango
– Bill Bailey

Please read the full list of Covid-Safe Practices at Thebby and our Terms & Conditions of Entry before attending your show.

Thank you for helping us keep our community Covid-Safe while getting back to doing what we love – live entertainment!

NOVATECH UPGRADE TECH AT THEBBY
21/04/2021
Novatech and Thebarton Theatre have been working together to produce state-of-the-art production at Thebby.

In upgrading the technology Novatech's Managing Director, Leko Novakovic, remarked "We're proud of our long association with the Thebby and more importantly saw this as an ideal time to improve what already is a sort-after live performance destination." Leko continued "We wanted to upgrade the installed technology to give concert promoters, production managers and artists alike the best possible base installation for their shows as the recovery from COVID starts the long and hard road."

We hope you enjoy the incredible world-class sound and lighting at your next event at Thebby.
AIR CONDITIONING UPGRADE
18/12/2020
Thanks to funding from the Marshall State Government, Thebby is now installing greater air conditioning facilities in the venue to increase patron, staff, and artist comfort. The West Torrens City Council is also contributing to the installation of the new facilities. This is the first time Thebby has received State Government funding.
Many South Australians will have experienced a sweltering concert in the past, most famously the Icehouse gig in 2017. It is hoped that in the proposed redevelopment of Thebby, significant further temperature control of the venue will be incorporated.

We are excited for patrons to feel the cool benefits of the new air conditioning system from our first concert back at Thebby in 2021. Check out what cool gigs are coming up at Thebby here.
THE NEW WESLO ELECTRONIC COUNTER SYSTEM
10/12/2020
Weslo Staff is excited to launch a new event technology tool to help event organisers maximise ticket sales while maintaining liquor licence and Covid-19 density restrictions. The Weslo Electronic Counter System can be set-up at any entry/exit point within a venue to count the number of patrons entering and exiting the area minute-by-minute. The WECS allows shows. to only have one entry and exit points as the counters can determine the direction in which patrons are moving to accurately track capacity. The WECS Counters are currently being utilised at Thebarton Theatre.

The event supervisor can access the data at any time on their mobile device to allow on the spot management decisions to increase the success of the event in real-time. Data can be presented in graphical form for quick analysis.

WECS data ensures:
• Correct density requirements to maintain liquor and Covid restrictions, providing Police and venue operators with accurate capacities when needed
• Ticket allocation maximisation
• Effective staff management
• No unwanted lines
• Never turning away patrons unnecessarily
• Improved future management practices by comparing data over time
• Patron safety as density requirements are constantly monitored
• No unnecessary touching of equipment to enter/exit areas – unlike traditional turnstilesThe WECS is the new necessity in event management practices.

To find out more about how WECS can assist you, please contact Christian Whamond at christian@wesloevents.com.au or call (08) 8180 0603.
THEBBY DEVELOPMENT PLANS
1/12/2020
Plans for development of Thebarton Theatre include building more patron facilities and corporate boxes without impacting the beauty of Thebby itself. The plans incorporate a two-story addition sympathetic to the heritage values of the theatre being built in the East Carpark. Waiting on a decision from the State Government regarding the North-South Corridor development, there was no money from the local or state Governments as the future of the theatre was uncertain. Now with the tunnel decision, the development of the theatre will look stunning with the road upgrade in the area, benefiting both West Torrens locals and the state.

Thebby development upgrades include extra milling space, catering facilities, lift access and a fly gallery and larger loading areas for the artists. Negotiations are underway to get the annualised support that flows to Thebby for maintenance increased so we can bring patron comfort and facilities up to standard.
IT'S A TUNNEL!
20/11/2020
Thebby is thrilled with the State Government's decision to complete the North-South Corridor with a tunnel. Not only with this create more jobs for our economy, but it will save Thebarton Theatre and many other historic buildings in the area including the Queen of Angels Church. This decision highlights the Government's respect and support for Thebby and Heritage Listed buildings in SA, which we hope will continue into the development of Thebby Theatre in the near future.

Currently, the multiple trucks loading gear into concerts block the whole of South Road whilst accessing the theatre. With the implementation of the tunnel and potential redevelopment of Thebby, trucks will be able to unload via the back of the theatre, minimising congestion on the motorway.
COVID-19 UPDATE
18/11/2020
Due to the restrictions set by SA Health at 12:30pm on Wednesday 18 November 2020, Thebarton Theatre will be suspending all events hosted at the venue from Wednesday 18 November until Wednesday 25 November. We thank you for your support and patience during this time. We will continue to update our community on any changes that may occur due to this outbreak.
THE BARTON GALA UPDATE
17/11/2020
Due to the recent outbreak of Covid-19 cases in SA, Thebarton Theatre has reduced its capacity and updated their Covid-safe procedures in accordance with SA Health's guidelines. Due to this, The Barton Gala has been postponed until 2021. All existing tickets will remain valid and ticket-holders will be contacted by Ticketmaster shortly. Thank you for your support and patience during this uncertain time.
THEBBY IS BACK!
20/09/2020
Thebby was delighted to welcome our community back to her glorious auditorium on Saturday 19 September 2020. Best of the Bee Gees hosted Thebby's first post-COVID performance. Socially distanced seats and pods allowed our community to enjoy what they love and stay safe.
Thebby employed extra staff to monitor social distancing regulations and constantly sanitise surfaces. All recommendations by the Government were upheld, including the necessity of patrons to remain seated during the performance.
PLEASE NOTE: COVID19 regulations currently do not allow dancing at Thebby Shows
COVID-19 UPDATE
30/03/2020
It is with a heavy heart that Thebby goes dark until at least September 2020.

Following the advice of the Australian Government and considering the safety and well-being of the Thebby community, Thebarton Theatre will not be hosting any events for the next few months. We are doing what we can to support our staff during these difficult times and are looking at ways to help support the industry. 

Thank you for your kind words of support so far, as shows continue to postpone, it is wonderful to feel our community around us.

As an independently run venue, Thebarton Theatre relies on the hire income and bar sales and so without events going ahead Thebby is going to be hit hard. 

If you'd like to support the venue including bar staff, ushers, box office staff, security, cleaners, maintenance staff and caterers you can by buying us and your mates a Virtual Beer.
Buy a virtual beer for yourself, shout a beer for your mate or if you want, buy a round, a case or even a keg so that we can pay the hard costs and keep on going without any gig

No you won't get to drink it, but you will help us stay open past this crisis.

#buyabeer and share it on your socials to keep this alive then upload a pic and hashtag #buyabeer and #thebartontheatre and we'll all be cheering together. 

We miss you!
SAVE OUR SUBURBS
4/12/2019
On Tuesday. 3 December 2019, over 700 community members came out to Thebby last night for a Public Meeting to discuss the South Road Upgrade and why a tunnel is the best option, not only for the City of West Torrens but our state.
 
Speakers included:
• Michael Coxon – Mayor, City of West Torrens
• Bob Lott – Director, Thebarton Theatre
• Darren Peacock – National Trust
• James Franzon – Hilton Hotel

The resolutions the community unanimously support propose that:
▪️ Completion of the North-South corridor be in the form of a tunnel – built in a manner which preserves our heritage and maintains the integrity of our suburbs.
▪️The Inner West South Road Action Group continue to advocate on our behalf and keep us informed.

Thank you to all those who came in support and we look forward to further updates. If you would like to learn more about the Inner West South Road Action Group, join their Facebook Group.
THE CELEBRATION OF A LIFETIME
30/07/2018
On the 29th of July 2018, some of Australia's most influential musicians and the South Australian Arts & Music Industry gathered in Adelaide to celebrate both the 90th birthday of Thebarton Theatre and its induction into the SA Music Hall of Fame, with the awards presented by the Honourable Steven Marshall, Premier of SA and the then Mayor of West Torrens City Council, John Trainor AOM.

This one off free event helped Weslo Holdings Pty Ltd, the custodians of the venue, say thank you to the many artists, producers, tour bookers, industry, staff and patrons who have helped make Thebarton Theatre Australia's most loved contemporary live music venue.

Robbie Robertson and Bob Lott (Directors of Weslo Holdings Pty Ltd) were also inducted on the night in recognition for their own individual contributions to the music industry, along with 'Redgum', one of Australia's most iconic bands, who played Thebby in 1985. John Schumann accepted the award on the night and sung Redgum's biggest hits; 'I Was Only 19' and 'Bali'.

Hosted by the incomparable Julia Zemiro (Rockwiz legend), SA's favourite son Keith Conlon and the iconic Red Symons, the night was celebrated with some of the most incredible Australian artists to ever have played the Thebarton Theatre Stage.

The line-up included The Angels, James Reyne (Australian Crawl), Mark and Craig Holden, Glenn Shorrock (The Twilights & Little River Band), John Schumann and the Vagabond Crew, Glen Wheatly, The 1965 Masters Apprentices, Vince Contarino (Zep Boys), John Bywaters (The Twilights), The Moonshine Jug and String Band, Geoffrey Stapleton (Gangajang), Dave Blight (Cold Chisel), Trev Warner & Guest, Rockin' Rob Riley (Rose Tattoo), Timberwolf, Taasha Coates (The Audreys), Kelly Menhennett all backed by The Session Guys: Enrico 'Mick' Morena, David Holmes, Gary Isaacs, Derek Charles.

"Thebarton Theatre is being inducted because it has given so much to our industry over the years that Weslo have had the venue. Of the 101 inductees into the SA Music Hall of Fame 61 Inductees have played at the Theatre; 11 of 12 band Inductees (91%) and 50 individuals (52%) have performed in this iconic venue" – Enrico 'Mick' Morena, Founder of the Adelaide Music Collective (AMC) and Director of the South Australian Music Hall of Fame (SAMHOF).

It was a glorious night that will be forever treasured by the Thebby Community.
(L-R) Bob Lott, Steven Marshall MP, Robbie Robertson, Keith Conlon
(L-R) Enrico Morena, John Schumann, Robbie Robertson, John Trainer, Steven Marshall MP, Bob Lott