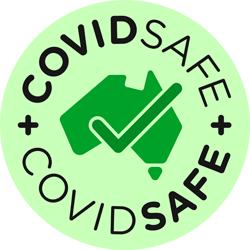 The health and welfare of our patrons, staff and performers is our top priority. To ensure public safety, we will be implementing a number of safety standards to help stop the spread.

Below is a list of our COVID safety measures that you can expect at the venue. Please have a quick read through before heading out for your theatre experience:

◽️ Seating: Patrons must sit in the reserved seat they have been allocated. The seat in front, behind and beside you has been left empty to maintain social distancing. While in the venue please remain seated at all times unless buying food & beverage or using the bathrooms, you will be allowed to take your drink back to your seat.

◽️ Tickets: Make sure you download and share any tickets before arriving – have your ticket ready to scan and your phone brightness up before you get to the entrance. If you have used the "Ticket Forward" function please make sure the tickets have been received by the person you have forwarded them too.

◽️Masks: Although masks are not mandatory, they are encouraged especially if they will assist you in feeling safe and having an enjoyable evening. If at any stage you decide you will like to wear a mask the venue will make this available to you at no charge.

◽️ Checking in: Download the mySA GOV app before you arrive and check-in using the QR codes outside the theatre. If you need to sign-in using a pen and paper, you may do so at the information desk before the performance. Each person visiting a venue must check-in using the QR Code or paper attendance record regardless of relation.

◽️ Cloakroom: To avoid close contact and touching, cloaking is available for emergencies only. Bags larger than A3 and backpacks will not be admitted into the venue. Please leave these at home.

◽️ Sanitiser: Hand sanitiser will be provided for patrons to use before entering the venue. Staff will sanitise the venue before and after all performances and during the night to provide a clean environment.

◽️ Covid Marshals: Will be present. Please adhere to any directions provided by them or any staff member throughout the night.

◽️ Social Distancing: A gap of 1.5 meters should be kept between you, other patrons and staff at all times. Including if you are queuing prior to doors.

◽️ Density Quotas: The number of patrons per area will be limited. Please adhere to the signs and staff informing patrons of the density requirements in each area.

◽️ Payment Methods: Card payments are preferred. COVID Safe App: Please download the COVID Safe App and have it running in the background of your phone while you are out of the house.

◽️ Directional Signage: Please follow the entry and exit signs posted around the venue so we can monitor the flow of patrons and adhere to capacity regulations.

◽️Hygiene: Ensure to wash your hands.

◽️ Health: Only attend the event if you are feeling well. If you present any COVID-19 symptoms get tested as soon as possible and follow social isolation guidelines until you recover. If you have any questions regarding COVID-19, please head to the SA Health Website for more information.

Please pass this information on to any of your guests attending.

Enjoy the Show, we can't wait to see you there!