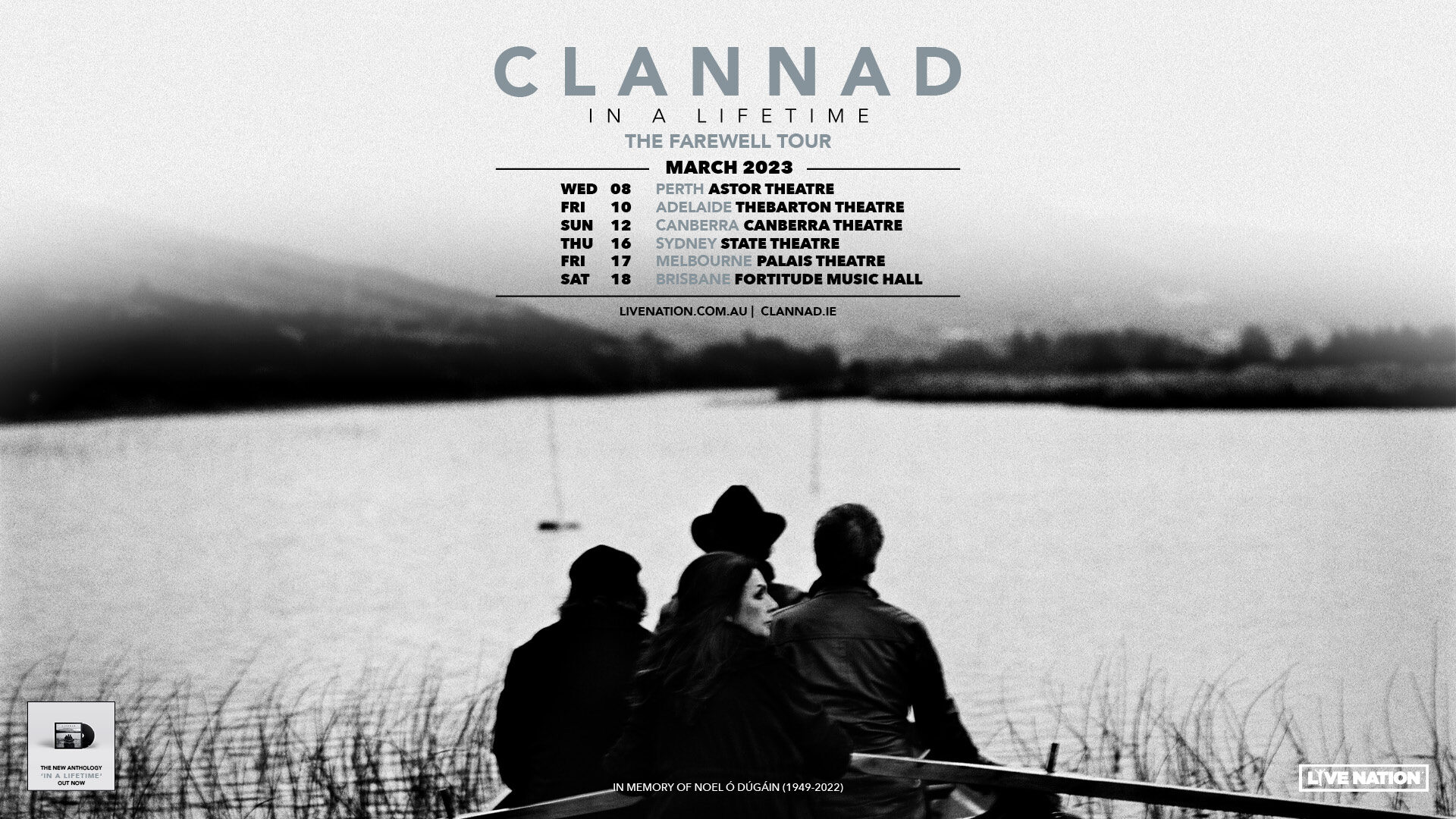 Event Conditions are Subject to change dependent on COVID guidelines & regulations at the time of the event.

View Covid Safe Measures here:
https://thebartontheatre.com.au/covid-safe-practices/
 

CLANNAD

The March 2023 tour will mark 10 years since the legendary Celtic folk heroes toured, and it will also the first Australian tour without founder members Pádraig (2016) and Noel, who passed recently.

The Grammy and BAFTA award-winning band have sold more than 15 million records worldwide and are respon-sible for such timeless music as 'Theme From Harry's Game', 'In A Lifetime', 'I Will Find You' and the soundtrack to the 'Robin Of Sherwood' TV series.

The multi-award winning Clannad have without doubt done more than any other group to take Irish music and the Irish language to a worldwide audience. Framed by Moya Brennan's heavenly voice, their music carries the listener across oceans and aeons to a time when a proud culture was first born. Fusing elements of Irish folk music with rock, pop, new age, and jazz they have created a beautifully unique and ethereal sound that combines haunting melodies and mesmerising vocals to transcend the sands of time whilst appealing to a worldwide audience of all ages.

To coincide with this very special Farewell Tour, BMG Records have released 'In a Lifetime' Anthology, a multifor-mat, career-spanning compilation containing tracks from their 50-year recording career. The live shows will see Clannad performing songs from the Anthology that will both delight and excite their enormous and loyal fanbase as well as introduce this legendary, influential, and culturally important band to a whole new generation of music fans.

EVENT INFO
Friday 10 March 2023
Doors: 7:00 PM

Children's Policy
This event is recommeded for all ages
Wheelchair/Accessible Seating/Companion Card
For all enquiries please contact the Box Office on
Ph. (08) 8443 5255.
OFFICIAL TICKETS SOLD THROUGH TICKETMASTER ONLY