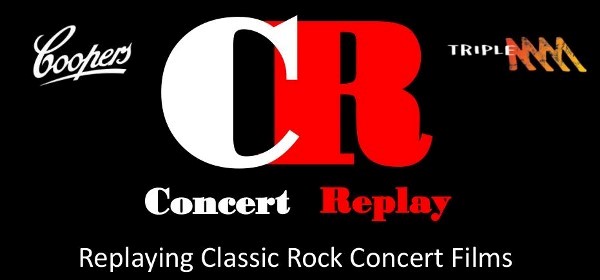 Event Conditions are Subject to change dependent on COVID guidelines & regulations at the time of the event.

View Covid Safe Measures here:
https://thebartontheatre.com.au/covid-safe-practices/
 

CONCERT REPLAY: LED ZEPPELIN CELEBRATION DAY

Classic Rock Concert Films
ICONIC ROCK CONCERTS FILMS RETURN TO THEBARTON THEATRE
Audiences will be able to relive iconic performances from rock greats in the concert hall thanks to a new technology-inspired project.

Names such as Led Zeppelin, INXS, Pink Floyd, Queen, and David Bowie will feature in Series One of Concert Replay, an Adelaide collaboration between Thebarton Theatre, Coopers, Tripple M and Concert Replay.

From February 3rd , 2023, eight classic concert films will be re-staged using 4K projection and full rock and roll sound system to create a 'live', immersive concert experience.

Marty Johnson from Concert Replay said: "We want people to be able to experience these fantastic events in a way that is as close as possible to how it would have felt and sounded live.
"People will be able to go back in time to concerts they loved when they were younger or catch ones they missed. Best of all, they will get to experience those great Concerts with friends and family.

"The Thebarton Theatre with its incredible history of live music is the perfect venue to create the atmosphere of a live concert."

Concert Replay is a world-first concept using fully remastered images and audio and the latest technology to create a sound and visual experience that will be "better than the original", according to Marty.

In another historic first, the Concert Replay series 1 will also be the first time film has featured in Thebarton Theatre in half a century.


EVENT INFO
Postponed

Doors: 7:00 PM
Show:  8:00 PM
Children's Policy
This event is recommeded for all ages
Wheelchair/Accessible Seating/Companion Card
For all enquiries please contact the Box Office on
Ph. (08) 8443 5255.
OFFICIAL TICKETS SOLD THROUGH TICKETMASTER ONLY