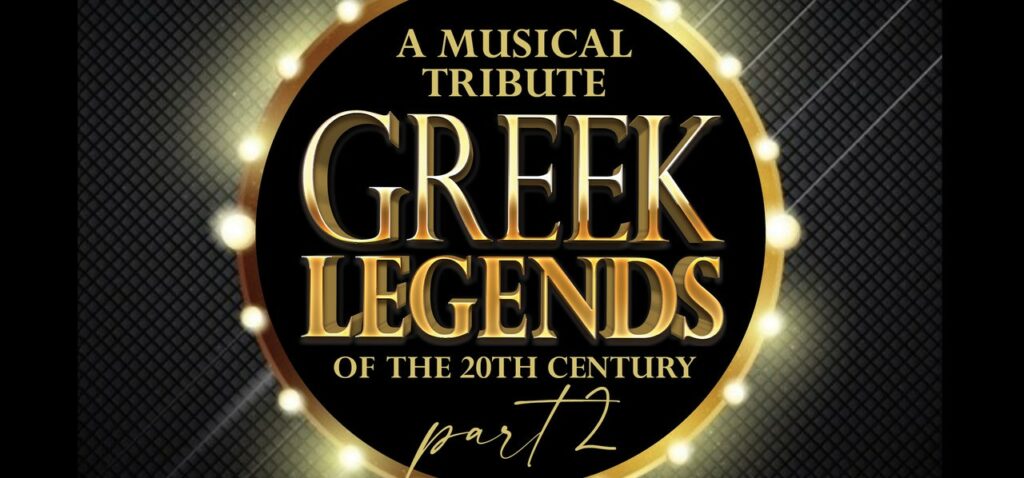 Covid Safe Practices at a A Musical Tribute Greek Legends of the 20th Century Part 2:

Event Conditions are Subject to change dependent on COVID guidelines & regulations at the time of the event.
 
MASKS:
Please bring your own mask to help reduce waste – All patrons are required to wear a face mask at all times (excluding children under 12), unless you have a medical exemption for which evidence must be produced upon request. Masks may only be removed whilst eating or drinking.
 
QR CHECK-IN:
Thebarton Theatre has an issued COVID-19 QR code for its location. Each person regardless of relation visiting the venue must check-in using the QR Code via the mySA GOV App or paper when requested attendance record. Each patron is asked to display the 'Last Check In' screen upon entry, or sign the paper-based register.

CLOAKROOM:
Cloakroom will be unavailable. Bags larger than A3 and backpacks will not be admitted into the venue

COVID MARSHALS:
Will be present. Please adhere to any directions provided by the Covid Marshals or any staff member throughout the night. 
 
HEALTH & HYGIENE:
Please, ensure you wash your hands.
Hand sanitiser will be provided for patrons to use before entering the venue. Staff will sanitise the venue before and after all performances and during the event to ensure a clean environment.
Only attend the event if you are feeling well. If you present any COVID-19 symptoms get tested as soon as possible and follow social isolation guidelines until you recover.
 
If you have any questions regarding COVID-19, please head to the SA Health Website for more information.
https://www.sahealth.sa.gov.au/wps/wcm/connect/public+content/sa+health+internet/conditions/infectious+diseases/covid-19
 

GREEK LEGENDS OF THE 20TH CENTURY A MUSICAL TRIBUTE:

Featuring direct from Greece, The Legend! Thanasis POLYKANDRIOTIS The greatest living Bouzouki player, with the Son of a Legend! Stelios Dionisiou, and Agni Kaloumenou, Kostas Palangas and Nikolaos Stratigos.
Joining them is the greatest ensemble of Greek Musicians ever assembled in Australia including 30 musicians, singers, and dancers who combine their supreme talents in a spectacular show paying tribute to the musical icons of the past hundred years.                               
The magic of Theodorakis, Kazandzidis, Marinella, Dalaras, Alexiou, Demis Roussos, Nana Mouskouri and the inimitable Maria Callas is brought to life in a concert of epic proportions.
This extravaganza is directed by the critically acclaimed Penny Pavlakis, who after more than 25 years of performing on the world Opera and Contemporary stages, has also agreed to grace the stage.
Although the "A Team" of musicians from around Australia have been put together for this event, the undoubted highlight of the evening will be the 8 Bouzouki Spectacular.
Other performers include Giorgos Maliaros, Jemilly Pavlakis-Kalil, Olga Kremisis, Themis Ioakimidis, The Ten Sopranos and the Pontian and Cretan Dancers.

EVENT INFO
Saturday 4 June 2022
Doors: 7:00 PM
Show:  8:00 PM
Children's Policy
This event is all ages. It is recommended that patrons 15 years of age and under are accompanied by a paying Adult.
Wheelchair/Accessible Seating/Companion Card
For all enquiries please contact the Box Office on
Ph. (08) 8443 5255.
OFFICIAL TICKETS SOLD THROUGH TICKETMASTER ONLY