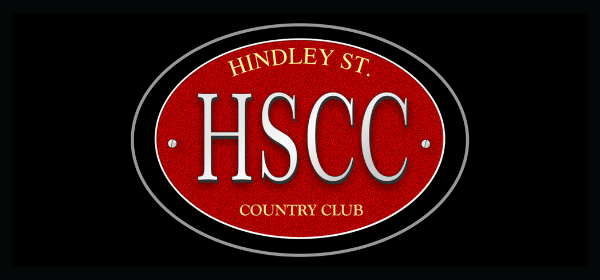 Covid Safe Practices at Hindley Street Country Club
Covid-Safe Practices at Hindley Street Country Club

MASKS ARE MANDATORY for this event. Please bring your own cloth mask to help reduce waste
ALLOCATED SEATING: patrons must remain seated at their seat for the duration of the event unless using the venue facilities e.g. bar, toilets.
SOCIAL GROUPS: Patrons are requested to arrive and depart in their social groups where possible.
CLOAKROOM UNAVAILABLE. Bags larger than A3 and backpacks will not be admitted into the venue
NO PASSOUTS under any circumstances
CHECK_IN Thebarton Theatre has an issued COVID-19 QR code for its location. Each person visiting the venue must check-in using the QR Code or paper attendance record regardless of relation. Each patron is asked to display the 'Last Check In' screen upon entry, or sign the paper-based register.
 .
 

Please see our Terms & Conditions of Entry before attending Thebarton Theatre.
About The Hindley Street Country Club (LT)

From Zero to 150 MILLION VIEWS…..

Introducing The Hindley Street Country Club (LT)

Global internet busting live music group The Hindley Street Country Club (LT) have proven themselves an international musical force to be reckoned with. As Australia's live music scene begins to dust off the ash and rise from the rubble in a post pandemic comeback, HSCC (LT) have hit the ground running amassing over 150 Million views in just over 3 years.

Hailed as the greatest cover band in the world by experts and fans alike. HSCC's weekly live music videos showcase and deliver the very best talent of world class musicians snd vocalists based in Adelaide South Australia, producing unique re-imaginations and renditions of iconic pop music anthems and heart wrenching – recorded live from start to finish. A truly dynamic performance that must be experienced to be understood.

Debuting new content on YouTube every Friday afternoon, HSCC's dynamic 13 piece band reinterpret the greatest hits from the 70's,80's and 90's, taking on The Doobie Brothers, Chaka Khan,Phil Collins,Chic,Micheal Jackson,Whitney Houston,Fleetwood Mac,Heart,Boston and so much more.
Talk about TGIF !!

Bass player, musical arranger and a founding member of HSCC, Constantine Delo says,
"Recreating iconic songs from an incredible era of music, always with a unique arrangement
twist for each song, is a trademark of HSCC, without taking anything away from the original. I
work with the best musicians I can find, fortunately they were right under my nose here in
Adelaide. Go figure!"

With over 150 million YouTube views and 400,000 subscribers from around the globe, it's time for
this juggernaut of show-stopping musicians to hit the road for the very first time in Australia, with national tour starting in Spring of 2021.
 

 
EVENT INFO
Saturday 20 November 2021
Doors 7:00pm
Show 8:15pm

Covid Safe Event
MASKS ARE MANDATORY AT THIS EVENT
Please bring your own cloth mask to the theatre to reduce wastage. Patrons refusing to wear a mask will be evicted from the venue without a refund under the Terms and Conditions of Entry.
All Ages
This event is all ages. All patrons must hold a ticket regardless of age. It is recommended that patrons 15 years of age and under are accompanied by a paying Adult.
Wheelchair/Accessible Seating/Companion Card
For all enquiries please contact the Box Office on
Ph. (08) 8443 5255.
OFFICIAL TICKETS SOLD THROUGH TICKETMASTER ONLY