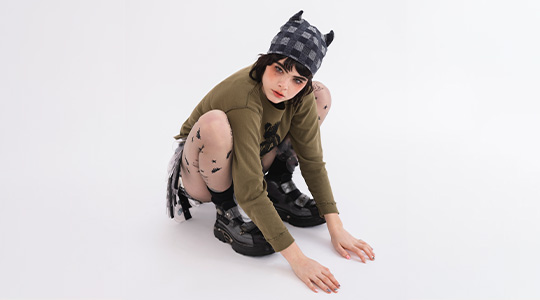 Covid Safe Practices at Benee

Event Conditions are subject to change dependent on COVID guidelines & regulations at the time of the event.

VACCINATION:
In line with the South Australian Roadmap for the health and safety of all our patrons and staff. All persons aged 16 years and older entering Thebarton Theatre will need to be fully vaccinated against COVID-19 with a vaccine approved by the Australian Therapeutic Goods Administration or must be able to produce an official medical exemption from COVID-19 vaccination approved by the Chief Public Health Officer with government issued photo identification.
 
Proof of vaccination will be required to gain entry into the venue. Patrons will need to show their COVID-19 digital certificate on their smart device (as part of the QR Code check in process) OR provide photo identification with a printed immunisation certificate.
                                                        
Please consider the vaccination status of you and your guests prior to purchasing a ticket.
 
MASKS:
Please bring your own mask to help reduce waste – All patrons are required to wear a face mask at all times (excluding children under 12), unless you have a medical exemption for which evidence must be produced upon request. Masks may only be removed whilst eating or drinking.
 
QR CHECK-IN:
Thebarton Theatre has an issued COVID-19 QR code for its location. Each person regardless of relation visiting the venue must check-in using the QR Code via the mySA GOV App or paper when requested attendance record. Each patron is asked to display the 'Last Check In' screen upon entry, or sign the paper-based register.
 
CLOAKROOM:
Cloakroom will be unavailable. Bags larger than A3 and backpacks will not be admitted into the venue
  
COVID MARSHALS:
Will be present. Please adhere to any directions provided by the Covid Marshals or any staff member throughout the night. 
 
HEALTH & HYGIENE:
Please, ensure you wash your hands.
Hand sanitiser will be provided for patrons to use before entering the venue. Staff will sanitise the venue before and after all performances and during the event to ensure a clean environment.
Only attend the event if you are feeling well. If you present any COVID-19 symptoms get tested as soon as possible and follow social isolation guidelines until you recover.
 
If you have any questions regarding COVID-19, please head to the SA Health Website for more information.
https://www.sahealth.sa.gov.au/wps/wcm/connect/public+content/sa+health+internet/conditions/infectious+diseases/covid-19
 


About Benee

'Supalonely' singer BENEE announced her first foray out into the world since the pandemic struck with 40 shows in the northern hemisphere.

She has now added new and rescheduled shows on her New Zealand tour in February-March, followed by her much anticipated return across the Tasman – for the first time in over two years.

The 21-year-old artist broke through with Supalonely, the four billion streaming single from her second EP, and has had to wait for a chance to tour outside her home country again.

Next year sees BENEE kick off with her New Zealand tour before heading to Australia in March, Europe and the UK in April-May and North America in June.

She managed to fit in a sold-out summer 2020 tour of New Zealand with the release of her Hey u x album.

"I am beyond excited to announce that my 2022 WORLD TOUR KICKS OFF IN NZ in Feb next year!!!!!!!!!" says BENEE. "It's been such a long time coming & we've lived through a lot in these weird times but shows starting up again has rly got everyone sososososo happyyy!!!! I can't wait to get back out there & meet all of u and play a bunch of new musiiiiiicccc!!

"I AM SO READY TO TOUR!!" she exclaims. "Doing shows with my band is the best thing and I have missed it so badly this year. Waiting, rescheduling, waiting again has been incredibly difficult."

BENEE's dreamy alt pop mixes her deeply heartfelt reflections on life in suburban Auckland, New Zealand, with offbeat and often whimsical lyrical encounters with zombies and snails, all produced with a technicolour ear for cooked beats and unpredictable hooks.

She has just released her first new music since 2020's album Hey u x.

The album was a vibrant musical world with guests ranging from Grimes and Lily Allen to Gus Dapperton and Muroki (another New Zealand teen BENEE has since signed to her own label, Olive, and who will join her as the opening act on her Australian dates).

Hey u x was listed as one of Billboard's 25 Best Pop Albums of 2020, noting that BENEE "contemplates the woes of Gen Z with a keen ear for choruses and arrangements that oscillate between indie rock and hyperpop". Stereogum praised its "quirky but impeccably produced pop music" and Vogue called it "13 tracks of heavenly indie-alt-pop".

Latest single 'Doesn't Matter', another deeply revealing track that reflects the singer's journey through the emotional clatter of 2021, is off to a flying start, streaming over 1million times in its first week.

A forthcoming BENEE EP release leads into plans for 2022 with the thing that excites her the most, a hefty touring schedule that will bring her live show to adoring fans around the world at last.
EVENT INFO
Tuesday 29 March 2022
Show: 7:30pm


All Ages
This event is all ages. All patrons must hold a ticket regardless of age. It is recommended that patrons 15 years of age and under are accompanied by a paying Adult
Wheelchair/Accessible Seating/Companion Card
For all enquiries please contact the Box Office on
Ph. (08) 8443 5255.
OFFICIAL TICKETS SOLD THROUGH TICKETMASTER ONLY
Ticket purchases are subject to change dependent on Government COVID guidelines & regulations at the time of the event. This may require rescheduling of dates or changes to ticketing configurations if required under government guidelines.