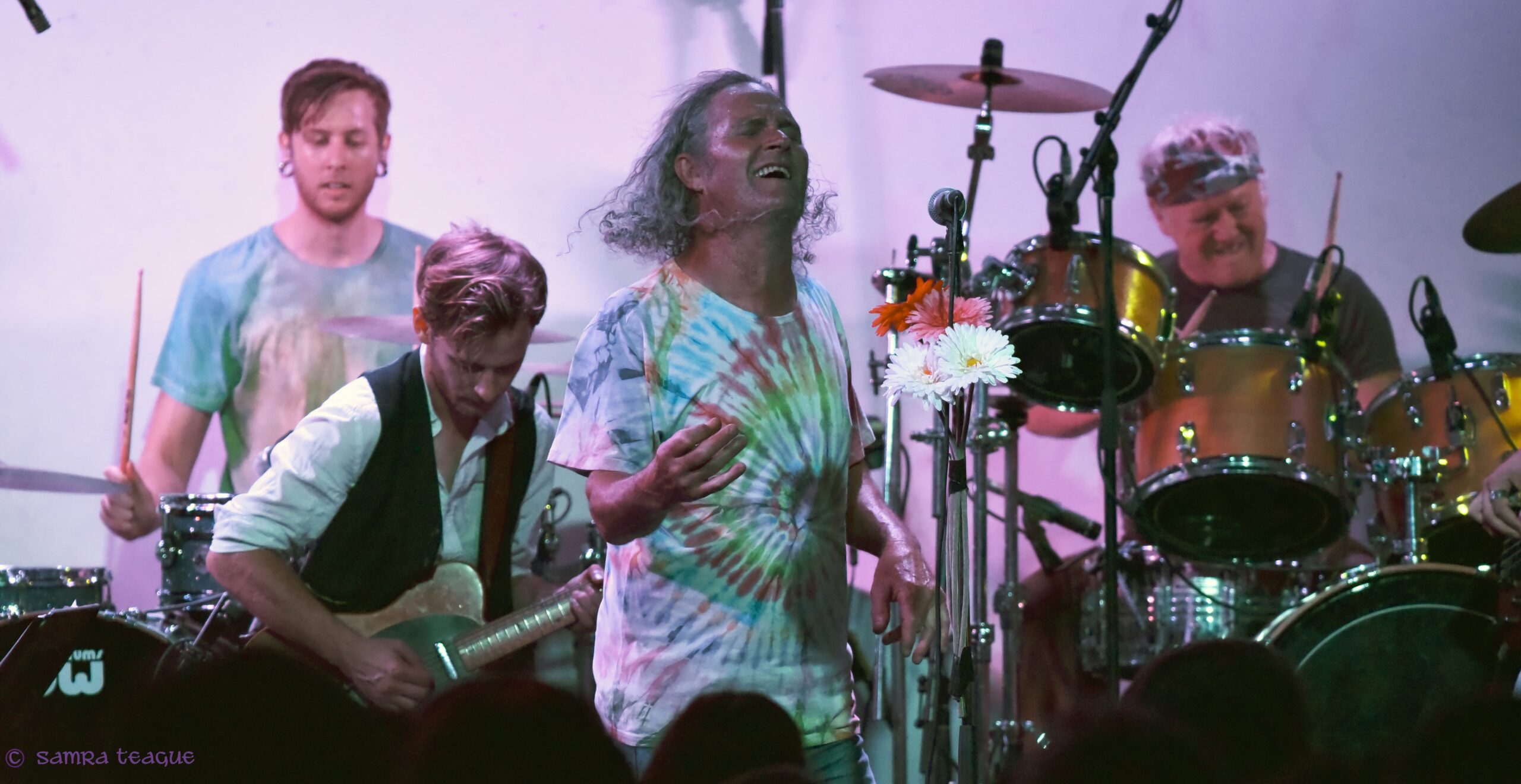 Covid Safe Practices at Mad Dogs – The Full Cocker
MASKS ARE MANDATORY: for this event. Please bring your own cloth mask to help reduce waste
ALLOCATED SEATING: patrons must remain seated at their seat for the duration of the event unless using the venue facilities e.g. bar, toilets.
SOCIAL GROUPS: Patrons are requested to arrive and depart in their social groups where possible.
CLOAKROOM UNAVAILABLE. Bags larger than A3 and backpacks will not be admitted into the venue
NO PASSOUTS under any circumstances
CHECK_IN Thebarton Theatre has an issued COVID-19 QR code for its location. Each person visiting the venue must check-in using the QR Code or paper attendance record regardless of relation. Each patron is asked to display the 'Last Check In' screen upon entry, or sign the paper-based register.
 

Please see our Terms & Conditions of Entry before attending Thebarton Theatre.
About Mad Dogs – The Full Cocker
MAD DOGS: The Full Cocker recreates the huge, urgent sound of Joe Cocker in full flight. This pulsating 18-piece superband band captures the intensity of the incredible 1970 Joe Cocker Mad Dogs & Englishmen concerts, honouring musical director Leon Russell's incredible Wall of Sound arrangements to surround the greatest rockin' soul voice of that generation.

Led by singer Steve Brown ahead of a nine-voice choir, the red hot MAD DOGS superband captures the massive sound of Cocker's finest anthems in all their wild splendour – The Letter, Cry Me A River, Space Captain, Delta Lady, With A Little Help From My Friends and more.

The desire to rekindle the best moments of Joe Cocker's live performances has long burned within dynamic father-and-son drumming team David and Miles Sly. Pointing to Cocker's legendary 1970 Mad Dogs & Englishmen as their favourite live album, they found the perfect ally in Adelaide blues stalwart Steve Brown, whose voice authentically revives Cocker's finest performances.

They first pulled together Mad Dogs: The Full Cocker for the 2018 Adelaide Fringe, playing to a sold-out crowd at The Gov; they returned the following year for a further two capacity performances.

Now, 50 years since Cocker's mighty performances were released on vinyl, the MAD DOGS are taking their big show to the big stage at Thebarton Theatre, with full concert production
 

 
EVENT INFO
Saturday 27 November 2021
Doors 7:00pm Show 8:00pm

Covid Safe Event



MASKS ARE MANDATORY AT THIS EVENT
Please bring your own cloth mask to the theatre to reduce wastage. Patrons refusing to wear a mask will be evicted from the venue without a refund under the Terms and Conditions of Entry.
All Ages
This event is all ages. All patrons must hold a ticket regardless of age. It is recommended that patrons 15 years of age and under are accompanied by a paying Adult.
Wheelchair/Accessible Seating/Companion Card
For all enquiries please contact the Box Office on
Ph. (08) 8443 5255.
OFFICIAL TICKETS SOLD THROUGH TICKETMASTER ONLY