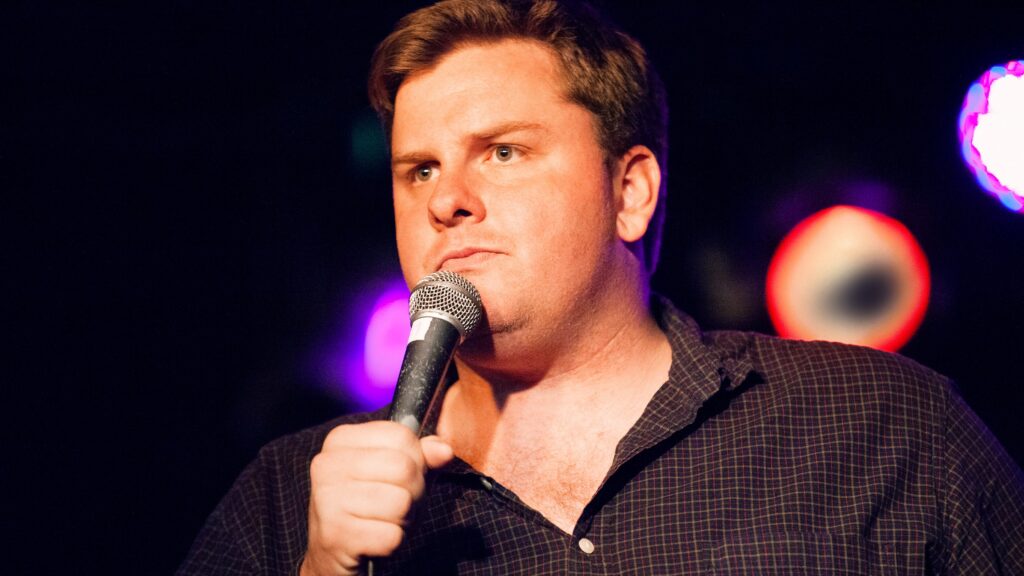 Covid Safe Practices at Tim Dillon:

Event Conditions are Subject to change dependent on COVID guidelines & regulations at the time of the event.
 
CLOAKROOM:
Cloakroom will be unavailable. Bags larger than A3 and backpacks will not be admitted into the venue
 
HEALTH & HYGIENE:
Please, ensure you wash your hands.
Hand sanitiser will be provided for patrons to use before entering the venue. Staff will sanitise the venue before and after all performances and during the event to ensure a clean environment.
Only attend the event if you are feeling well. If you present any COVID-19 symptoms get tested as soon as possible and follow social isolation guidelines until you recover.
 
If you have any questions regarding COVID-19, please head to the SA Health Website for more information.
https://www.sahealth.sa.gov.au/wps/wcm/connect/public+content/sa+health+internet/conditions/infectious+diseases/covid-19
 


TIM DILLON: A REAL HERO TOUR

Tim Dillon is quickly becoming one of the America's strongest comics. His stand-up show brings the same energy from his highly-acclaimed podcast, The Tim Dillon Show, which places him as the 2nd top creator globally on Patreon. Dillon's comedic stylings have made his guest appearance on The Joe Rogan Experience the number 5 most listened to episode of the podcast on Spotify.

In 2016, Dillon was a new face at the Montreal Comedy Festival, and in the same year he won the title of New York's Funniest at Carolines NY Comedy Festival. In 2017 he was named of the top ten comics you need to know by Rolling Stone magazine. He had two specials premiere in 2018, a Comedy Central Half Hour and a Netflix Quarter hour. He created and hosts Tim Dillon's Real NY Tour which takes the audience on a double decker bus through Manhattan. He has performed at the Oddball Comedy Festival, the Glasgow Comedy Festival, SXSW, among others. He has been on the Chris Gethard show on Fusion, Gotham Comedy Live on AXS tv, Fox's Red Eye, Tru Tv's Comedy Knockout, and season two of WYFD with Big Jay Oakerson on Seeso.

Don't miss your chance to see Tim Dillon live in 2022!





 
EVENT INFO
Tuesday 3 May 2022
Doors: 6:00 PM
Show:  7:00 PM




Children's Policy
It is recommended that patrons are 16+ years of age.
Wheelchair/Accessible Seating/Companion Card
For all enquiries please contact the Box Office on
Ph. (08) 8443 5255.
OFFICIAL TICKETS SOLD THROUGH TICKETMASTER ONLY